Supporting the Sharing Economy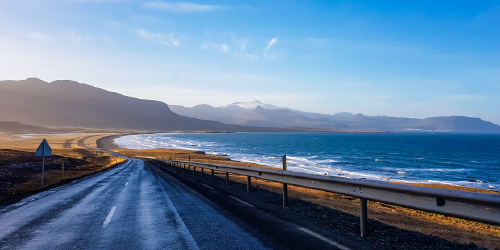 Services built on share-based business models have grown tremendously in recent years in terms of quantity and the sheer variety of exchanges possible. The sharing economy is comprised of individuals and groups that share access to goods or services through a community-based online platform. The popularity of these services stems from low overhead costs and the fact that participants can earn revenue from underutilized assets, such as parked cars or spare bedrooms.
It is estimated that
20-30% of the workforce
is comprised of independent workers and about
80 million Americans used a share-based
service in 2020. Within the sharing economy, a large subsegment includes transportation network companies (TNCs) such as Uber and Lyft, along with services that partner professional drivers, who may not own their own car, with available vehicles.
With a business innovation of this scale, there are continually evolving issues in the areas of insurance and government regulation. TNCs must ensure coverage is in place between transactions and efficiently manage insurance documentation where multiple drivers and vehicles are involved. Within this industry that conveniently matches demand and supply, we support these businesses by providing tools to ease the administration of insurance documents and systems to ensure drivers adhere to high standards of safety. Our software solution
Quadra®
has a number of capabilities that address these needs.
Insurance Documentation
For business models that require the ability to connect multiple professional drivers to a single vehicle and multiple vehicles to a single driver, Quadra can efficiently manage the resulting insurance complexities by
linking drivers to vehicles
. Users can generate ID cards that include drivers as the insureds and cards can be easily accessed from any mobile device. Professional driving services involving many vehicles and drivers must be able to eliminate any insurance gaps and Quadra provides this capability.
Additionally, Quadra offers a lot of flexibility in
managing ID cards
and their content through options that allow users to customize verbiage, carrier information, and addresses. Options are available to create state-specific cards as well, including those for Pennsylvania, New York, and California.
Driver Information and Background Checks
In terms of managing driver information, Quadra has a Drivers module that allows users to create
multiple authorizations
for a single driver, meaning a driver can have several levels of driving permissions with different effective and expiration dates. Additionally, Quadra includes a
background check feature
for driver candidates which provides clients with an easy and accurate method for assessing motor vehicle records. This capability was developed through a partnership with
Checkr
and coordinates all stages of the background check according to the driver's authorization type.
Access Safety Standards
Since safety is critical for any ride- or vehicle-share service, Quadra also features a
Risk Management
module, which allows clients to maintain standards and operating procedures so they are easily accessible to all team members. This module also provides access to
safety training opportunities
to further safety awareness.
As share-based businesses expand and develop, we continue to stay abreast of changing implications for insurance and regulations. As a premier solution for insurance exposure asset management and cost allocation, Quadra answers to the needs of many businesses within the sharing economy and the alternative risk market. If you would like to learn more about how Quadra can support your insurance program, please
contact us!
Subscribe to our newsletter
Tags
Conferences

(26)
Holiday Card

(12)
NetInfoNow

(1)
New Features

(36)
Quadra

(96)
Software Releases

(68)
Tech Insight

(13)
Tutorials

(15)
Archives