Building a Culture of Risk Awareness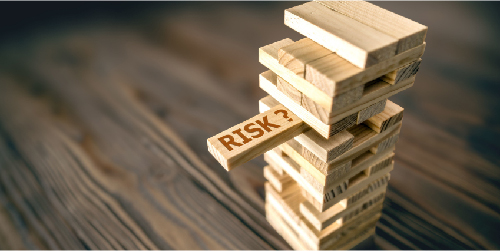 A risk management program is most effective when a company supports the concept that loss control is everyone's responsibility and is not limited to one person or one department. Building a culture of risk awareness involves a commitment from C-level administrators as well as ongoing training and practice by employees throughout the organization. To reduce and eliminate ambiguity regarding regulations on safety and workplace conduct, companies must rely on a third factor, which is a strong system of internal communications. A key component of internal communications is the maintenance of important regulations and guidelines and ensuring they are convenient to all team members.
The task of organizing regulatory information can be efficiently managed through Quadra®, which includes two features that support company-wide risk management programs: The first is the
Risk Management module
which helps organizations maintain standards and operational procedures that can be easily accessed. Documents maintained in the module can include details on government or industry regulations, actions required by the company to ensure compliance with regulations, or internal guidelines.
Every company has been expected to respond to this year's challenging events, and have generated or updated many guidelines regarding employee testing requirements for COVID, protocols for reducing the spread of illness, as well as methods for countering bias and harassment in the workplace. It is imperative for all guidelines to be well-organized and easily accessible. Fortunately, advanced search features in the module greatly simplify the process of locating specific topics.
The second feature useful in building risk awareness is Quadra's
Training module
, introduced earlier this year. Recognizing that training is necessary for facilitating a greater understanding of regulations among employees, this module was developed to provide access to a collection of video courses. The courses cover relevant topics including cybersecurity and safety practices. Additionally, training facilitators can easily assign courses to team members based on roles or professional levels within the organization. To ensure participation, a built-in notification system provides assignment reminders.
With an effective communications system in place, companies can ensure compliance with standards and greatly reduce losses, contributing to a healthier bottom line. If you are interested in learning more about the Risk Management or Training modules within Quadra, please
contact us!
Subscribe to our newsletter
Tags
Conferences

(26)
Holiday Card

(12)
NetInfoNow

(1)
New Features

(37)
Quadra

(98)
Software Releases

(71)
Tech Insight

(13)
Tutorials

(15)
Archives