Improvements for Managing Drivers and Vehicle COI's
Quadra 5.7, the newest release, features several enhancements for managing information relating to drivers and vehicle COI's as well as the creation of ID cards. These changes streamline several functions in both the modules and the administration section for greater efficiency.
In the Drivers module, there is a new option to create multiple authorizations for a single driver, allowing for better consolidation of information. This means that a driver can have several levels of driving permissions with different effective and expiration dates. The columns can be adjusted to view dates for multiple authorizations.
Because Quadra allows for a driver to have multiple authorizations, copying driver information is not necessary. However, in the event that driver information needs to be copied, all notes and documents will be visible for copies of that driver.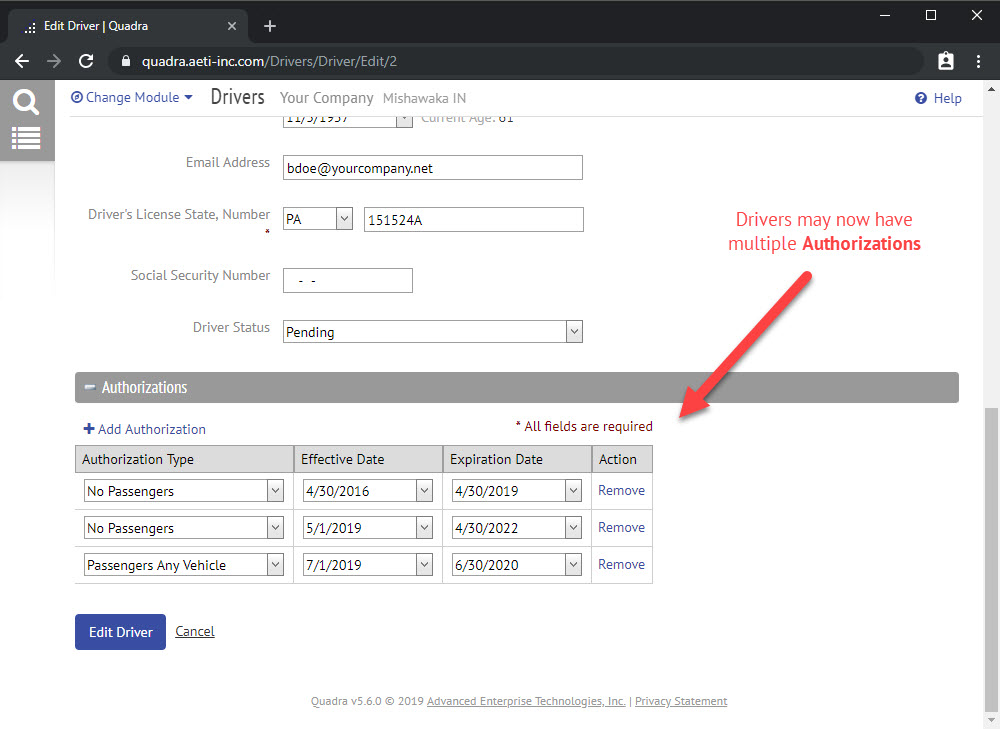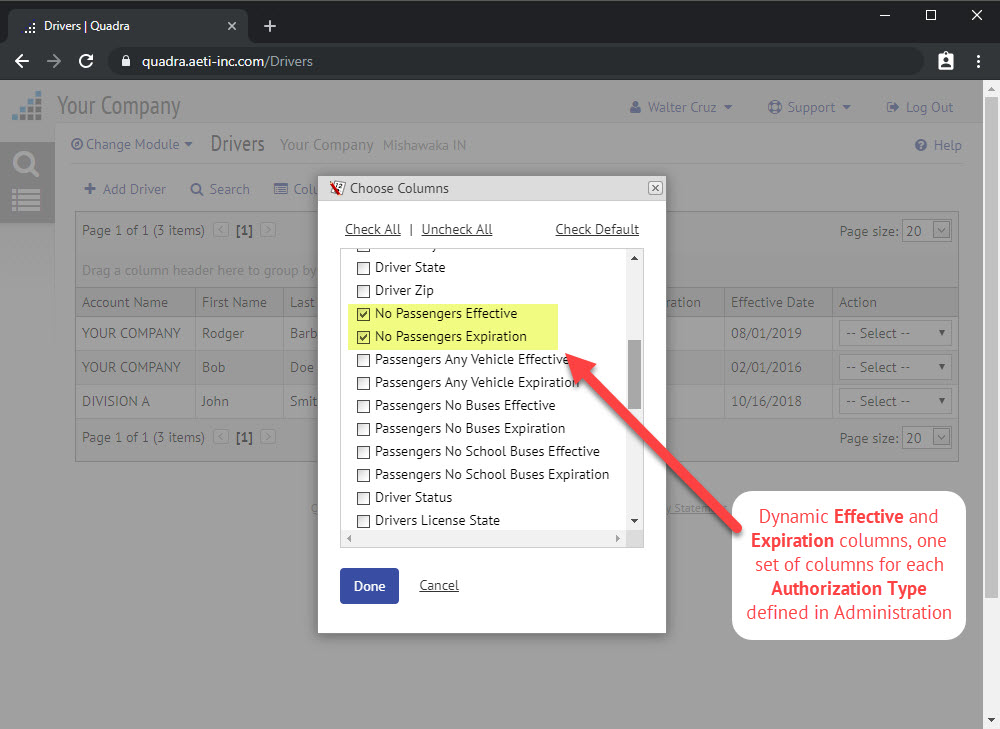 Additionally, Quadra includes improvements to the process of managing vehicle COI's and vehicle ID cards. In the Administration module, the ID card settings have been revised, allowing users to choose which report by state is used. There are reports available for both Pennsylvania and New York ID cards, which are different from the default ID card report. With these updates, the process for managing ID card information will be much faster.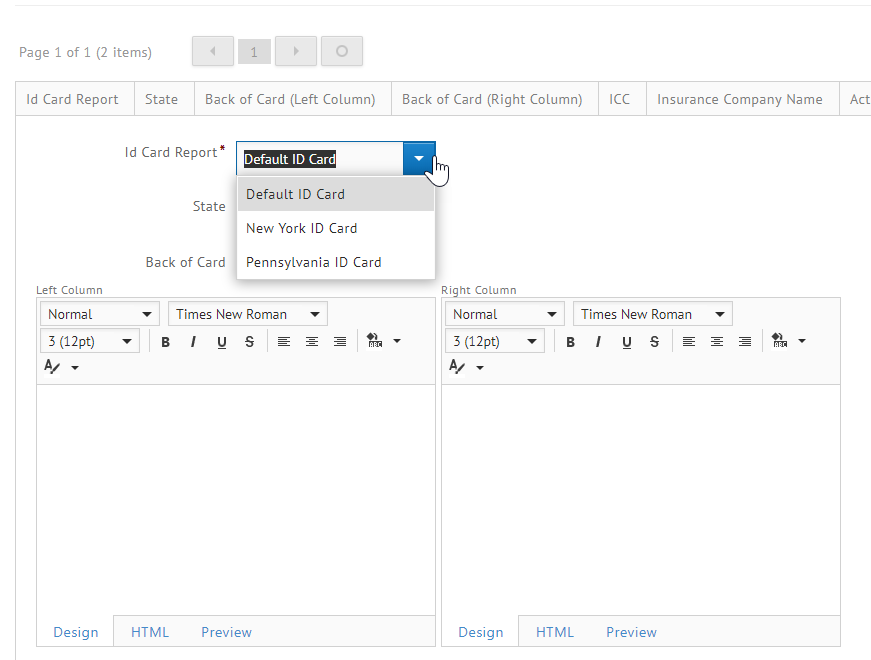 The Renew Vehicle ID Card Report has also been updated with the new ID card settings and provides users with an easier process for generating multiple cards.
Also in the Administration section under the vehicles client settings, there is now an option to select a default auto policy which will be helpful to companies that have multiple policies. Lastly, a minor change was made to the ACORD 25 form's Automotive Liability Section. A COI policy checkbox has been added to the Automotive Liability section, meaning it is no longer necessary to include 'auto' in the policy title when the box is checked.
These changes reflect our ongoing commitment to continuous improvement on Quadra to meet our clients' needs. Please
contact us
if you are interested in learning more about how AETI can support your insurance program.
Subscribe to our newsletter
Tags
Conferences

(26)
Holiday Card

(12)
NetInfoNow

(1)
New Features

(36)
Quadra

(96)
Software Releases

(68)
Tech Insight

(13)
Tutorials

(15)
Archives