Keeping Sights on Solutions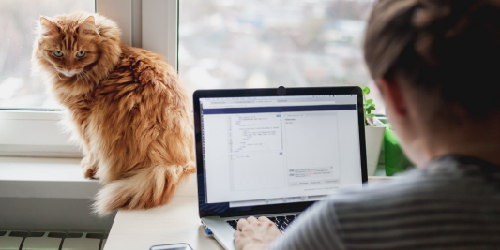 It has no doubt been a tumultuous year with more challenges than anyone could have expected. The rapid spread of COVID-19 and the resulting lockdowns have oriented many businesses, large and small, in new directions, operationally and financially. At AETI® we have remained strong in our commitment to supporting our clients and developing services that enhance vital insurance and risk management programs.
Since many companies have developed or updated guidelines and procedures in response to the pandemic, it is crucial to ensure the information is convenient so employees and management can act accordingly. Our clients have been able to coordinate this process more efficiently through the Risk Management module of Quadra®, which simplifies document organization and supports compliance.
This year, we expanded Quadra's risk management capabilities with the introduction of the
Training module
, which provides access to courses on safety guidelines, cybersecurity, and other topics. These modules were designed to strengthen internal communications and enable all team members to take responsibility for managing risk.
Throughout this dynamic year, we have continued to advance Quadra with new features thanks to the valuable insights and suggestions provided by our users:
- The most significant addition this year has been the introduction of Quadra's new Training module that provides a range of courses for employees at all levels. This module also allows administrators to assign sessions to employees based on their specific job roles, and enables all team members to support company-wide risk management efforts.
- Administrators can now create
invitation links
to help new users create Quadra accounts. These links can be customized so new users can only access accounts and permissions that correlate with their job responsibilities.
- A new
driver background check feature
in Quadra was also launched this year. This system provides clients with an easy and accurate method for assessing motor vehicle records.
- Quadra's
Allocations module
was revised to provide more editing options and flexibility. Users can now edit inputs at any step of the allocation wizard, and it is possible to edit allocations of any status. Additionally, users can now re-run an allocation for any past schedule date, meaning that charges can be regenerated to incorporate any recent edits.
- Quadra now offers
single sign-on capability
, allowing users to log in with one set of credentials to access multiple applications. This new feature eases the management of various usernames and passwords, making the login process faster and more secure.
- An optimized structure was released to better meet the needs of our
mobile users
. This update allows users to more easily perform tasks remotely, which has proven to be extremely beneficial with widespread work-at-home mandates.
- More flexibility is available in the process of
managing ID cards
. Users now have the ability to override the insured address in the Vehicle ID Card settings section in Administration. New ID card reports are available for California, New York, and Pennsylvania; plus there is an option to enter an insurance carrier address. Lastly, a new vehicle-driver linking feature and the ability to replace the insured address were added to support professional driving services.
As proud as we are of all the useful features launched this year, we received another piece of exciting news: The US Captive Awards once again
named Quadra as a finalist
in the Software Solution category! Be sure to stay tuned for new developments that will be announced in 2021 including a new data import process and enhancements to the Training module.
In closing, we wish all of you a wonderful and safe holiday season with a new year full of opportunity and success!
Subscribe to our newsletter
Tags
Conferences

(26)
Holiday Card

(12)
NetInfoNow

(1)
New Features

(36)
Quadra

(96)
Software Releases

(68)
Tech Insight

(13)
Tutorials

(15)
Archives