Ensuring Viability for the Future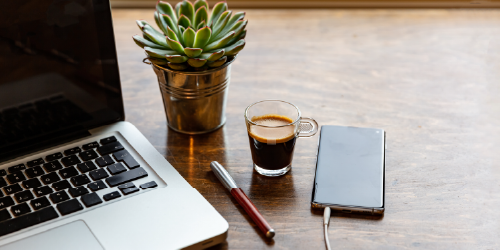 We serve clients that vary in size, industry, and mission, however, our goals at AETI® are the same for all: to help our clients protect their assets, secure their viability, and build a risk-aware culture across all organizational levels. We've continued to grow Quadra®, our SaaS solution, which makes loss control, exposure asset management, and cost allocation efficient for the self-insured market. With the end of 2022 in sight, we are grateful for the opportunities to build our product and further support our customers. Below are a few development highlights from the past year. Happy holidays!
With
Quadra release 8.0
, we are pleased to announce several improvements: The first is a revamped interface for all asset modules (Structures, Vehicles, Drivers, Items, Other Exposures), as well as the Leases and Projects modules. A new tab system organizes the information clearly and allows for easier navigation between sections. Additionally, a more robust search history feature is available for structures.
Another significant improvement announced with v8.0 is a more fully-integrated process for
running driver background checks
, made possible through AETI's partnership with Checkr. With the integration in place, it is easier to onboard clients needing to perform driver background checks, and the number of steps needed to initiate the process is greatly reduced.
Quadra's new
Partner Edition
, released at the beginning of the year, includes partner administration settings designed for insurance brokers to easily manage configurations on behalf of the clients they serve. With this set of features, brokers or similar entities can provide and edit module access, view activity for their clients, and accommodate new clients as needed.
There have been
several updates for the Allocations module
, which is one of Quadra's defining features. It is now possible to
view history
, which allows users to easily identify earlier edits made by team members. The Allocation Schedule also has a number of updates including: the ability to force a future date on the schedule for clients who need to prepare invoices in advance, the ability to modify scheduled dates generated from frequency settings, and the ability to edit allocation dates directly from the Allocation Schedule. Additionally, it is now possible to view overlapping rate class details so the user can make adjustments as needed, and users can replace or add to existing rates during imports, meaning users can keep preferred rates intact without have to re-import them. Lastly, greater customization is available for numbering invoices in order to make payment processing easier and faster.
Quadra's import function
, introduced in 2021, allows clients to quickly import assets, accounts receivables, contacts, and claims in order to begin managing exposure assets with little downtime. This year, it is now possible to import accounts, allowing for a smoother onboarding process for clients. Also, users can create additional pick list values from the Validate step, instead of having to exit the import process, and users can view and resolve errors by type, which is useful if a large group of errors require the same correction.
In the Administration module, we introduced some other useful updates. When
setting email notifications,
users can fine-tune notifications to a higher degree in order to receive alerts only when Quadra actions meet certain criteria. This means users can eliminate potential 'noise' regarding email alerts and only receive those of interest. Also within Administration, the preferences for certificates in Quadra's Client Settings have been streamlined and include options for standardizing the verbiage of property and liability certificates, which helps save time. Lastly, it is now possible to edit a category account, which can provide more accuracy in defining an asset owner and improve workflows.
With 2023 on the horizon, we are moving forward and developing more services to help our clients manage their insurance programs as efficiently as possible. We thank you for your continued partnership with AETI and wish everyone a successful and productive new year!
Subscribe to our newsletter
Tags
Conferences

(26)
Holiday Card

(12)
NetInfoNow

(1)
New Features

(36)
Quadra

(96)
Software Releases

(68)
Tech Insight

(13)
Tutorials

(15)
Archives