Time-saving Features Supporting the Allocation Process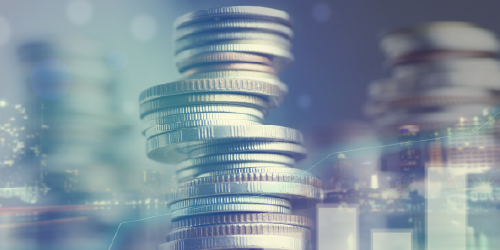 We are pleased to announce Quadra® release 7.7, which includes feature enhancements for the
Allocations module
. These updates include an option to view history, the ability to renew while copying an allocation, and availability of a prefix for auto-numbering invoices. These improvements provide even more value to this module as a singular tool for determining the cost of risk across all exposure assets.
View allocation history
With this latest release, it is now possible to view the history for allocations. This feature allows users to easily identify earlier edits and changes made by team members. The grid displays transaction date, user, action (add, edit, delete), and the step in the allocation wizard.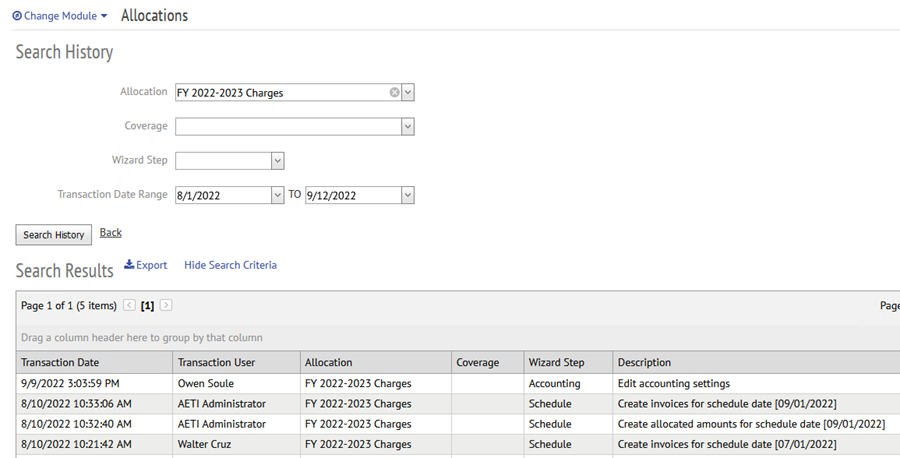 Renew an allocation when copying
Users can now renew an allocation when using the 'copy' feature. Prior to this release it was possible to renew an allocation but not copy the data. This improvement greatly reduces the time needed to create an allocation for a new fiscal year based on the previous year's allocation. When copying, options are available to keep existing overrides, increase all dates by one year, and copy as a renewal or not.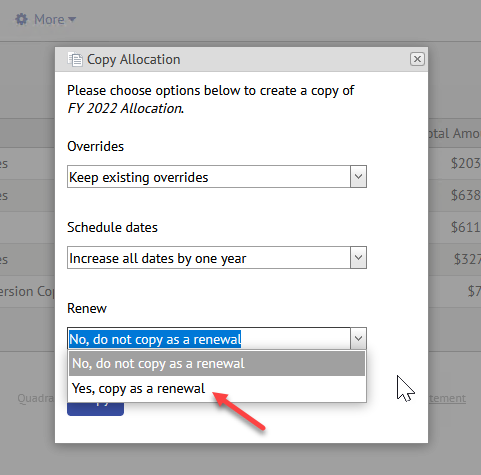 Expanded option for creating invoice identifier sequence
In the Accounting tab of the Allocations wizard, under the 'Invoice Number Format', users can specify a prefix and maximum number of digits that will appear as the invoice number. Ultimately, this provides clients with greater customization in numbering invoices to make payment processing easier and faster. With this option, users can include a text prefix and then specify the number of zeros that will pad the sequence number. Users can select up to nine zeroes.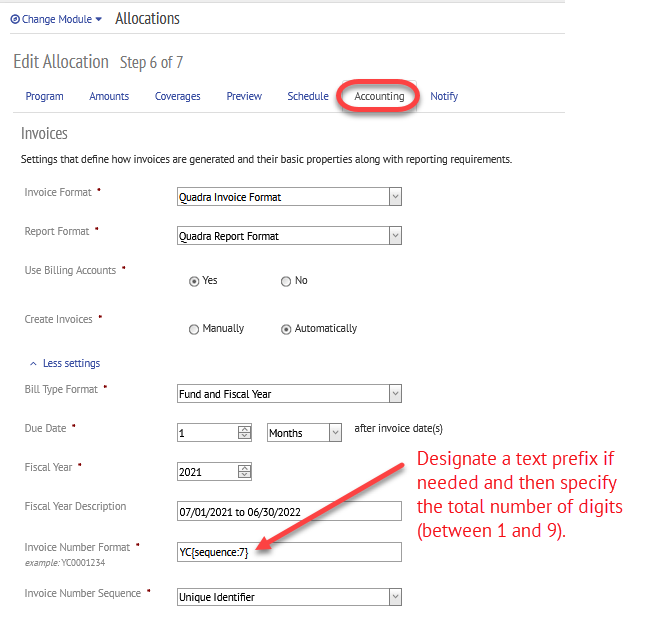 This year we have rolled out a number of features to improve the allocation experience for our clients.
Quadra release 7.5
introduced enhancements within the Allocations schedule, modifier settings, and the preview of charges. Also, users have the ability to view overlapping rate charges and information on imported rates, and can access the new Allocation Charges report.
Read more.
About Quadra®
Quadra®
is a singular solution in the alternative risk market that consolidates all insurance exposure asset information and allocates insurance charges based on the client's true cost of risk. Our clients rely on Quadra to manage over $31.5B in exposures across 10,700+ accounts. It is a valuable tool for commercial property and casualty insurance brokers, nonprofits, risk retention groups, insurance pools, captive insurers, trusts, and REITs.
At AETI, we are committed to helping our clients protect their assets and ensure their viability for the future through effective insurance program management. If you are interested in learning more about how Quadra can support your program, please
contact us!
Subscribe to our newsletter
Tags
Conferences

(26)
Holiday Card

(12)
NetInfoNow

(1)
New Features

(37)
Quadra

(98)
Software Releases

(71)
Tech Insight

(13)
Tutorials

(15)
Archives