Partner Settings for Client Success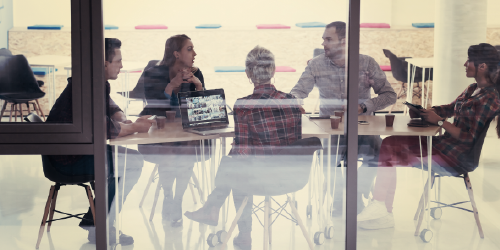 Quadra® is an ideal tool for brokers responsible for many clients and accounts, and AETI® has extensive experience in onboarding partners to ensure their success. Announced earlier this year, Quadra has specific settings available to help broker partners manage services for their clients even more efficiently. These settings allow brokers to facilitate module access and view activities for their clients, providing them with the ability to easily add new clients as needed. Additionally, settings are available to give specific users permission to edit information in the Partner Management section.
Two short tutorials provide an overview of the new Partner Management feature:
Partner Management Overview
Explore the features that allow brokers and other similar companies to set configurations for their clients. This tutorial covers how to add clients and edit client access to different modules.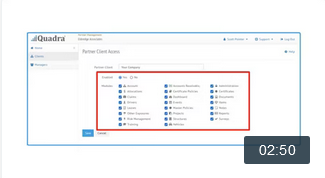 Add a Partner Manager
This tutorial goes over the process for adding a Partner Manager, which is a user with the ability to edit settings for Partner Clients.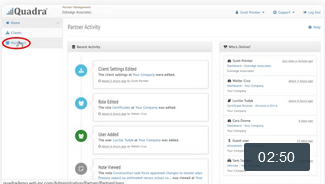 Quadra
®
is a singular solution in the alternative risk market that consolidates all insurance exposure asset information and allocates insurance charges based on the clients' true cost of risk. Our clients rely on Quadra to manage over $31.5B in exposures across 10,700+ accounts. It is a valuable tool for commercial property and casualty insurance brokers, nonprofits, risk retention groups, insurance pools, captive insurers, trusts, and REITs.
At AETI, we are committed to helping our clients protect their assets and ensure their viability for the future through effective insurance program management. If you are interested in learning more about how Quadra can support your program, please
contact us!
Subscribe to our newsletter
Tags
Conferences

(26)
Holiday Card

(12)
NetInfoNow

(1)
New Features

(37)
Quadra

(98)
Software Releases

(71)
Tech Insight

(13)
Tutorials

(15)
Archives