Quadra 8.0 Released: Improving the Experience for Users and New Hires
We are pleased to announce Quadra® 8.0, which includes a number of important updates: A tab format is available to make it easier to enter and browse information, a new partnership with
Checkr
expedites the driver background check process, and new features improve the user experience.
New format for modules
A key feature of v8.0 is a new format for presenting information in the asset modules (Vehicles, Structures, Items, Drivers, Other Exposures), as well as the Leases and Projects modules. A series of tabs separates the sections for easier navigation. This format design was created with the Structures module in mind, given the significant amount of information that is captured, including construction details, tax information, square footage, and values. This new format provides a more simplified view of the various fields and requires less scrolling. After filling in information or making edits to multiple tabs, all changes can be saved at once. User-defined fields have been separated into their own section for a cleaner interface.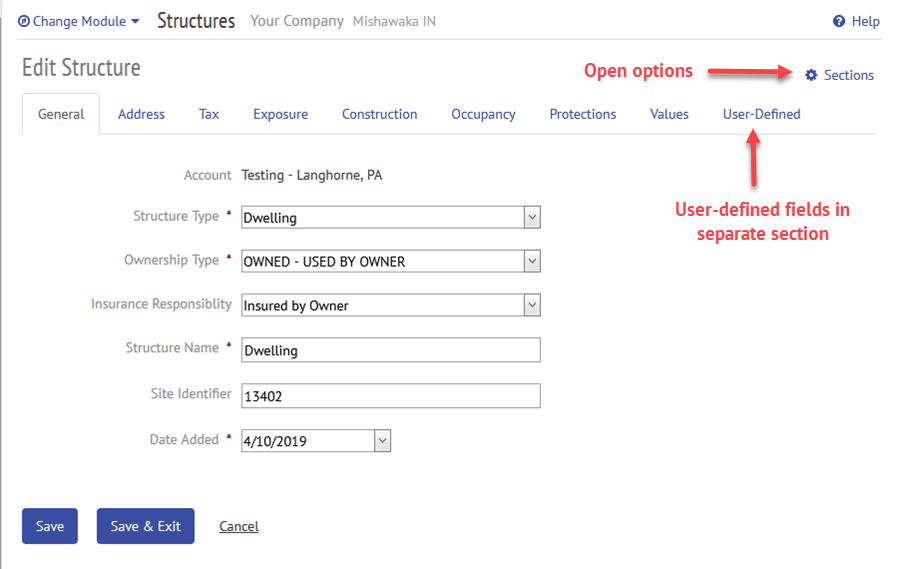 Additionally, it is possible to customize the view of the tabs. The icon at the top right opens a window of viewing options. Users can select which tabs will be visible and rearrange their order. For clients that don't use all sections, the checkboxes can be used to hide unnecessary tabs so the interface is less cluttered. Also, the window contains a setting that will revert the view to the original expanding groups, which some users may prefer. These viewing options will enable a smoother process for capturing data that can be used for allocations and analysis.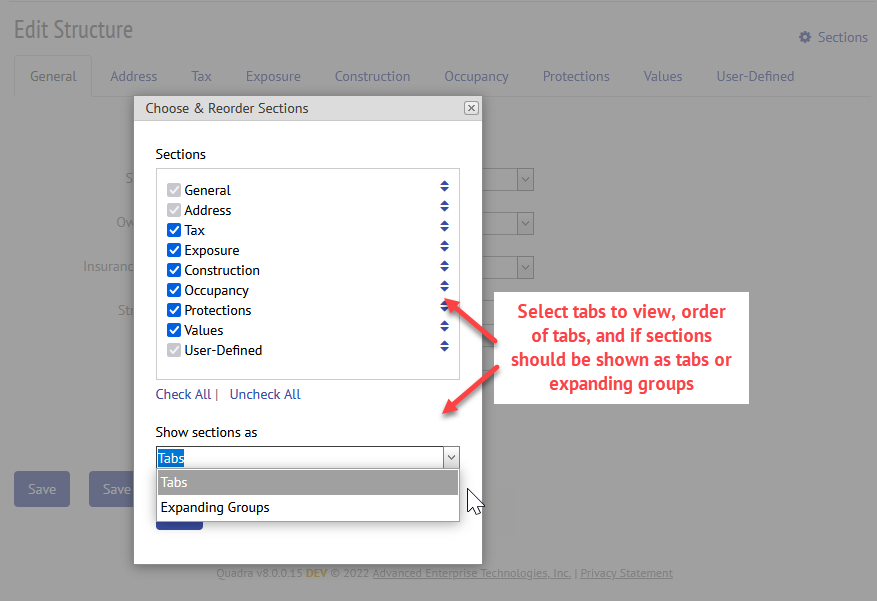 Updated search history feature for structures
To allow users to easily find and view transaction information on structures, the search function has been updated. The Search History option (available above the grid under 'More') now provides additional details that can be accessed by clicking on a search result. A pop-up window will appear that displays both details and transaction information. This updated method for searching structure edits, as well as who made the edits, will provide answers more quickly.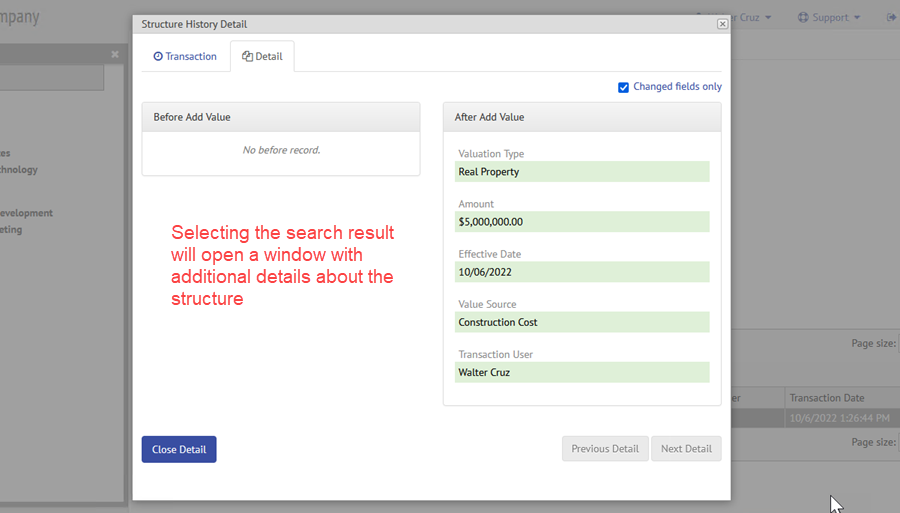 New partnership with Checkr supports background check process
Another significant improvement announced with v8.0 is an integrated process for
running driver background checks
, made possible through AETI's partnership with Checkr. With the integration in place, it is easier to onboard clients that will need to perform driver background checks and the number of steps required to initiate the process is greatly reduced. The new sign-up system allows our clients to start running checks as soon as the account is credentialed. Users can easily create new Checkr accounts or associate an existing Checkr account, start the process from within Quadra, and view the status according to each driver's authorization type.
Pinned column headers
As part of this major release, it is now possible to keep grid headers in place while scrolling. With the grid headers at the top of each column pinned, users can browse data more easily. This feature was initially developed for the Allocations module, however, it proved to be such an important feature that it was expanded to all modules across Quadra. Plus, a new preference allows users to turn on and off the grid header pinning function. This setting helps users further customize the interface to support individual work styles.

Stay tuned for additional updates to be announced in the coming weeks from the team at AETI® and enjoy the launch of the winter holiday season! If you are interested to learn more about how Quadra can benefit your company,
please contact us!