Optimizing IT to Gain Actionable Insights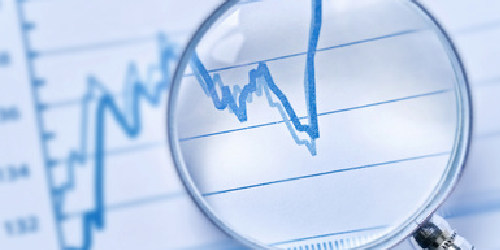 The best information systems serving the alternative risk transfer market are tailored to support individual clients' objectives and risk management efforts, while automating as many procedures as possible, easing workflows, and virtually eliminating human errors.
In helping our clients bolster their risk management strategies, we regularly field questions on how
Quadra®
supports existing systems, if a cost allocation system is necessary, and what can be done to improve practices that address risk concerns and exposures. We've answered several of these questions below:
Does Quadra process claims?
While Quadra is not a claims-processing system, it aggregates claim data to help clients analyze loss information and generate reports that will ultimately strengthen risk management efforts. Through Quadra, clients have the ability to compare their rates against standardized rates. This comparison indicates whether the rates are more or less than the baseline determined by aggregated claim data. Clients gain a complete picture of their risk and can pinpoint the operational weaknesses that result in higher rates. Effective data analysis identifies which areas or practices within an enterprise need to be adjusted, such as changes in safety standards or employee training, in order to improve loss control.
Since Quadra is a tool for managing exposure information, supporting risk management efforts, generating ID cards and insurance documents, and allocating costs, it greatly reduces administrative resources. Its advanced asset management and reporting capabilities provide risk managers and CFO's with an exceptional tool for processing information and finding valuable insights that improve the bottom line.
Who uses Quadra?
Quadra is designed for commercial property and casualty insurance brokers, nonprofits, and businesses within the alternative risk transfer market which include risk retention groups, insurance pools, captive insurers, and trusts. While our clients already have systems in place to process claims, these enterprises came to us looking for an effective means of allocating costs, conducting claims and risk analyses, and producing ID cards and insurance documents. Other clients had initially relied on spreadsheets and needed a consolidated system to manage exposure assets that provided a streamlined method for determining the total cost of risk. With Quadra, the need for spreadsheets is gone, along with the hassle of managing data held in different places.
Is cost allocation software really necessary? Our company already has an allocation system in place.
We frequently encounter cost allocation methods that use calculations based on limited data which result in across-the-board rate adjustments. The problem with these methods is that they often do not take into account how asset values vary due to a wide variety of factors and how the asset base itself changes over an allocation period. Therefore, resulting charges will not accurately reflect the true cost of risk.
Our approach
uses ISO rates, which are based on data premiums, claims, and losses filed with state regulators, and a process for effectively determining a company's total cost of risk. Quadra produces charges that are fair so insured parties will not run the risk of over- or under-paying. Ultimately, clients can trace the charges to see how they were calculated, which provides a transparency not available from any other system.
Quadra is unique in the industry for this particular approach to determining an enterprise's actual cost of risk. Clients benefit from reduced administrative costs since the data input process is straightforward and requires no guesswork. A system that is not automated and cannot account for nuances in asset values will take a lot more time and resources. With Quadra, the overall process is more efficient and you can be sure that the resulting charges are precise.
Does Quadra assist with regulation compliance?
There are numerous industry and government regulations business must follow, and most companies have their own standards in place to ensure quality, create a safer working environment, and promote ethical conduct at all professional levels. A key component of compliance is the maintenance of regulations and guidelines and ensuring they are accessible to all team members. Quadra's
Risk Management module
helps clients organize their standards for this very purpose. Since it is imperative for all documents to be easily retrieved, the module's advanced search feature greatly simplifies the process of locating specific topics.
Quadra's
Training
module also helps facilitate understanding of regulations among employees, and provides access to a collection of video courses that cover subjects such as cybersecurity and safety practices. This enables all team members to take responsibility for risk management.
At AETI, we work to help clients better understand their risk levels and implement processes and information systems that protect against losses. If you are interested in learning how Quadra can support your company, please
contact us.
Subscribe to our newsletter
Tags
Conferences

(26)
Holiday Card

(12)
NetInfoNow

(1)
New Features

(36)
Quadra

(96)
Software Releases

(68)
Tech Insight

(13)
Tutorials

(15)
Archives