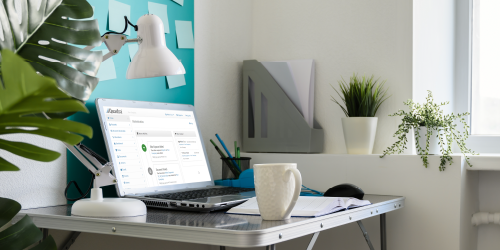 In looking back over the past year, we are grateful for the continued support and feedback from our clients as well as opportunities to further support an array of insurance programs. Our ongoing goals at AETI
®
include helping our customers protect their assets, secure their viability, and build a risk-aware culture across all organizational levels. Through continued development of Quadra
®
, we've answered the need for additional automated tools to improve the exposure asset management process and facilitate analyses that identify sources of risk.
We were especially excited to announce that Quadra was named
Best Software Solution in the Captive Review Awards
earlier this year! Highlighted in the entry was Quadra's enhanced allocation system which generates premium charges, sends invoices and invoice reports, and incorporates asset changes to ensure accurate charges every time. The module was recognized for its usability and ease in facilitating the allocation process from start to finish, greatly reducing the administrative overhead for our broker partners.
A number of new features were launched for the Allocations module this past year, providing greater flexibility in
managing invoices and journal entry creation
. Additionally, an automated system for sending invoices, asset change reports, and allocation amount reports through
Email Builder
was introduced, saving valuable time for clients. Another update included changing the 'Invoicing' tab within the Allocations wizard to 'Accounting' to better describe its function in housing settings relating to invoices and asset changes, as well as mapping coverages to funds.
With version 7.0, we announced Quadra's
new import system
, which provides a centralized tool for managing the import of accounts receivable, contacts, claims, items, other exposures, structures, and vehicles. This major enhancement provides even more convenience to our alternative risk market clients. The system includes a user-friendly wizard that processes incoming data and provides options for resolving errors in advance of the import, ensuring a smooth transfer. As part of this version, we also moved our infrastructure to the
Mircosoft Azure cloud
, ensuring a greater degree of security and improved performance for users. Plus, our integration of industry-leading email service
SendGrid
enables a more robust delivery system for email notifications.
With 2022 on the horizon, we are moving forward and developing more services and features to help our clients manage their insurance programs as efficiently as possible. We wish everyone an enjoyable holiday season as well as a successful and productive new year!
Subscribe to our newsletter
Tags
Conferences

(26)
Holiday Card

(12)
NetInfoNow

(1)
New Features

(36)
Quadra

(96)
Software Releases

(68)
Tech Insight

(13)
Tutorials

(15)
Archives