New Capabilities for Invoicing and Journal Entry Creation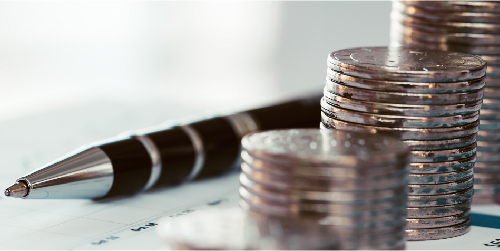 As part of Quadra® release 6.6, several options are now available that provide greater flexibility in managing invoices and journal entry creation. The process for sending invoices via email has also been further streamlined to save users valuable time.
Invoice and journal entry creation
Initially, the procedure for creating invoices and journal entries required the user to proactively complete the process by clicking the
'Create Invoices' or 'Create Journal Entries'
links within the Allocation Schedule. This step provides an opportunity for the user to review invoices or asset changes before finalizing them. With the latest release, it is now possible to choose automatic or manual settings when creating invoices and journal entries that result from asset changes. If the automatic option is selected, then Quadra will create the invoices or journal entries on the scheduled date without requiring any action from the user. If the manual option is selected, the user will need to click the 'Create Invoices' or 'Create Journal Entries' links to complete the process.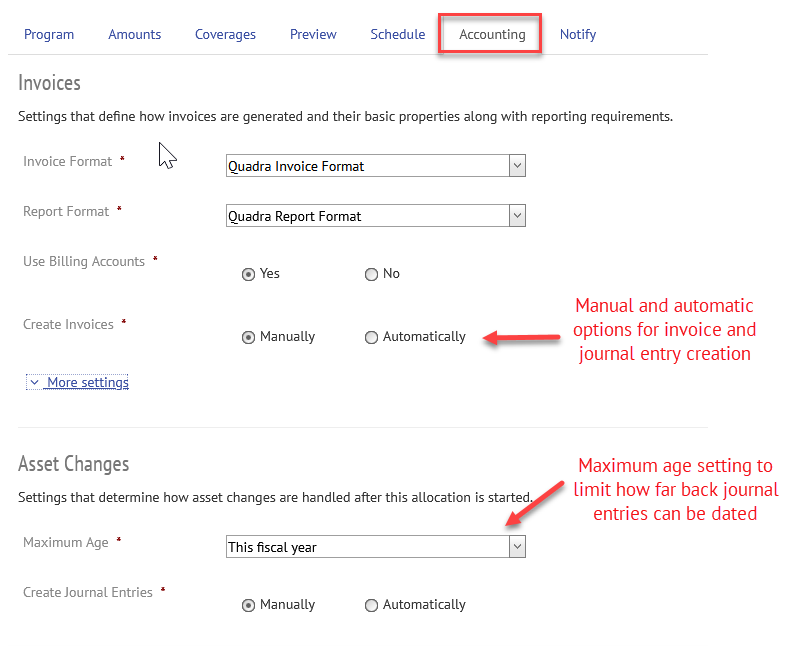 Remove option
Additionally, it is now possible to remove any generated invoices and journal entries through the Allocation Schedule. In the event that invoices or journal entries were created in error, this option provides the opportunity to undo these actions. For any journal entries that were created within the Accounts Receivable module, the entries will be removed and any payments applied will be rolled back.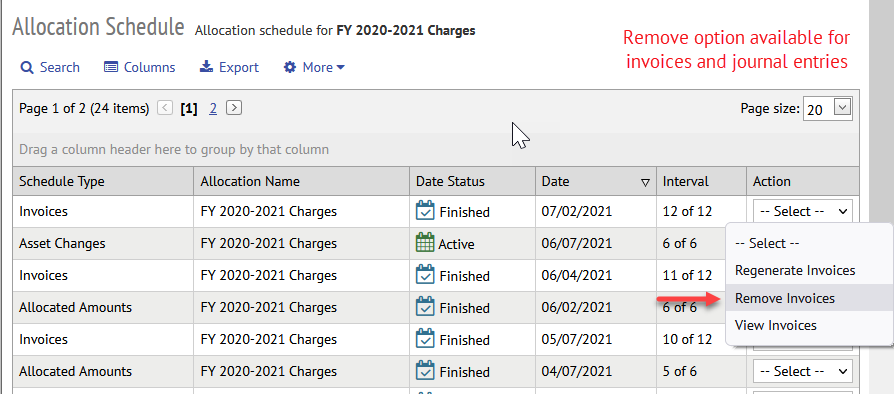 Maximum Age setting
The Allocations module now includes a 'Maximum Age' setting, which gives users the ability to limit how far back journal entries may be dated by allocation. If the change date is prior to the maximum date, the asset change will be valued as of the maximum date.
Add recipients to Email Builder that correlate with an invoice date
A setting has been added to the Email Builder function that allows users to pick an allocation invoice date from the recipient grid. For users that prefer to use email to distribute invoices to billing or account contacts, this new feature expedites the sending process.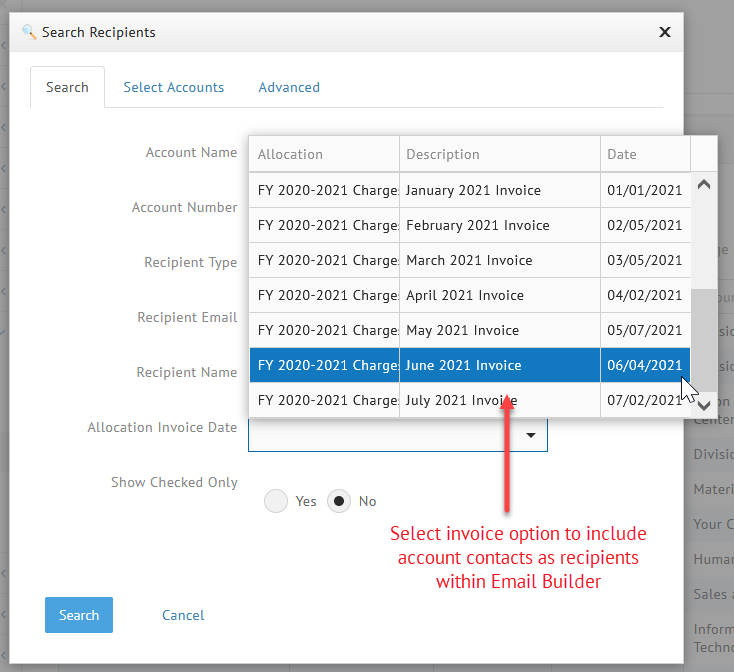 Accounting tab
A minor update includes a new name for the 'Invoicing' tab within the
Allocations wizard
. This tab is now called 'Accounting', to better describe its function in providing settings relating to invoices and asset changes, as well as mapping coverages to funds. Both invoices and asset changes impact reporting, even for clients that do not have Quadra's Accounts Receivable module integrated with Allocations. While many clients benefit from having this integration in place, the Allocations module can be used without it, which offers flexibility to those who prefer an outside A/R system.
We are always working to expand Quadra's capabilities that provide greater convenience and save valuable time for those managing complex insurance programs. If you have any questions or comments, please
let us know
!
Subscribe to our newsletter
Tags
Conferences

(26)
Holiday Card

(12)
NetInfoNow

(1)
New Features

(36)
Quadra

(96)
Software Releases

(68)
Tech Insight

(13)
Tutorials

(15)
Archives