New Process for Distributing Allocation Reports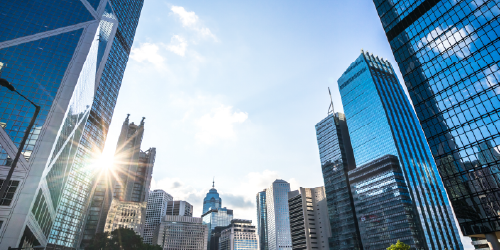 Quadra® now features an automated system for sending invoices, asset change reports, and allocation amount reports through the
Email Builder
tool. This feature, released with version 6.6.4, allows the process of creating and sending invoices and reports to be automated from start to finish. Email Builder provides a simple method for scheduling single or recurring emails that include notifications or reports to customized recipient lists. In addition to generating charges that accurately reflect the cost of risk, Quadra can be used to ensure that all reports or invoices are automatically sent to account contacts each period.
A distribution can be set up before an
allocation
has begun to better streamline the overall process. Since Email Builder will pull all send dates directly from the Allocation Schedule and include recipient lists based on contact information, inputs required by the user will be greatly reduced. Once invoices or reports are created according to the Allocation Schedule, emails with these attachments will be sent to recipients within a half-hour following their creation.
The first step in setting up the automated emails is to build an allocation through the Allocations wizard in Quadra. Within the Schedule section, determine how each of the activities will be scheduled: invoices, allocated amounts, and/or asset changes: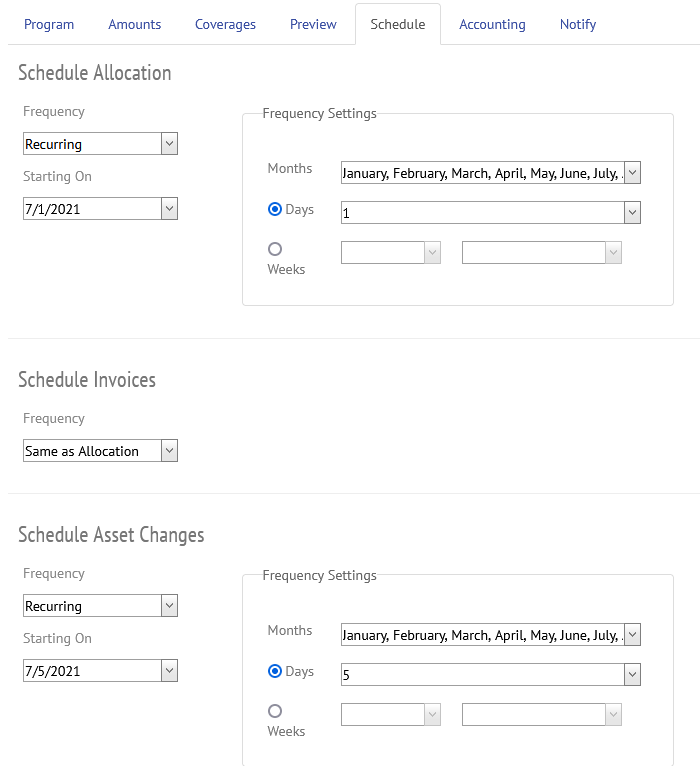 The second step is to establish the recurring emails within Email Builder that will be triggered by the creation of the scheduled activities. The Email Builder can be accessed one of two ways: 1) it can be opened from the Administration module, where the user can select the allocation under the Email Builder scheduling tab or 2) from the Allocations module, where users can select the 'Build Email' option from the Allocations Schedule.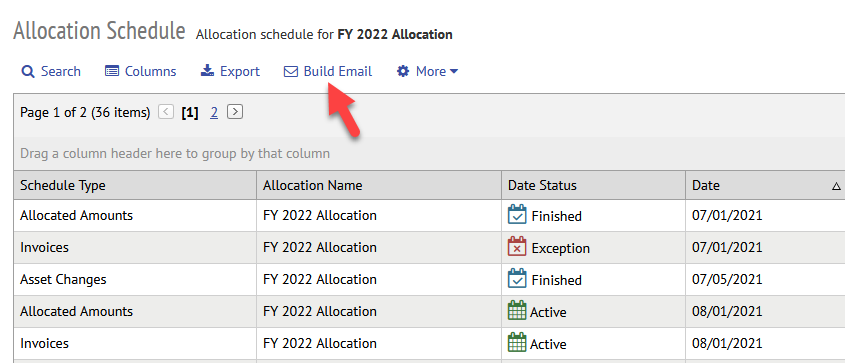 Select the Allocation Schedule within Email Builder to automatically schedule dates.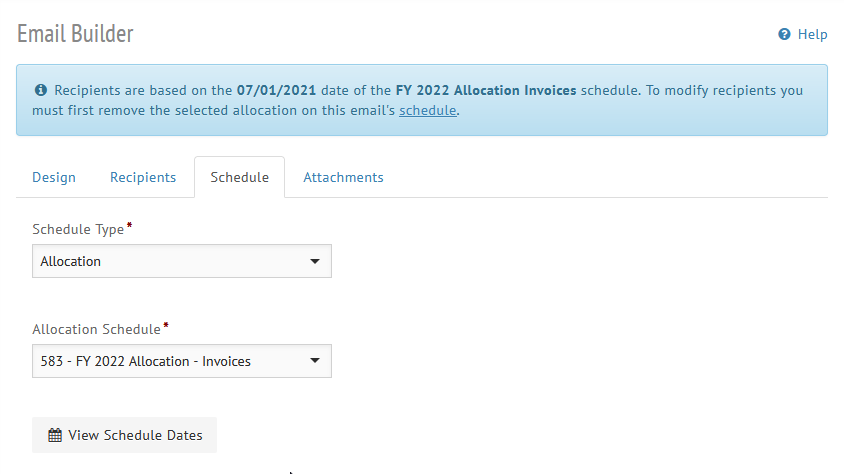 Under the Recipients tab in Email Builder, a list of recipients will be queried directly from the allocation, including the billing contacts for all accounts included in the reports.
View tutorial: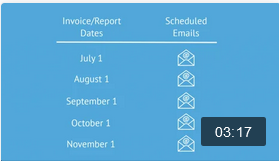 With this new system of report distribution, users can benefit from a simplified process that provides contacts with invoices efficiently and easily. If you have any questions or comments, please
contact us!
Subscribe to our newsletter
Tags
Conferences

(26)
Holiday Card

(12)
NetInfoNow

(1)
New Features

(37)
Quadra

(98)
Software Releases

(71)
Tech Insight

(13)
Tutorials

(15)
Archives