New Capabilities in the Risk Management Module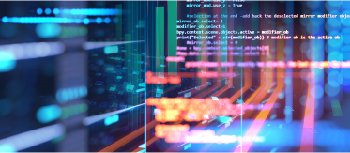 AETI is pleased to announce several new enhancements to Quadra's Risk Management module as part of release 5.8.0. Administrators now have the ability to assign accounts when adding topics, which means it will be easier for users across different accounts to locate content.
For users, the interface displays the account pyramid on the left and the module grid in the center, as in other modules. However, Risk Management is different from other modules in that it offers two search options: Search and Content Search. Content Search, which is more advanced, uses the existing full text search and hit highlighting so users can find the exact standards needed. The hit highlighting panel displays all search results found in phrases within a topic, so a user can quickly gauge the relevancy by seeing the context of the term.
The other Search option offers the same function as in other modules; Users can filter any of the column headings including date added, name, or others. The Risk Management module offers a sophisticated system for organizing standards in a variety of formats and allows information to be shared across departments and divisions.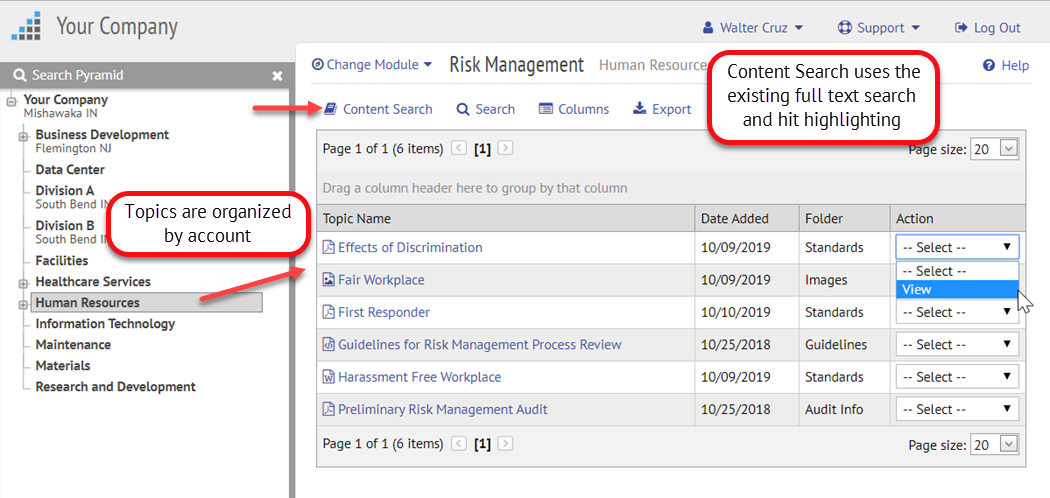 Making standards easily accessible to everyone is an important step in increasing compliance and controlling losses. Standards can also be used in conjunction with Quadra's Surveys module to conduct company-wide audits. For more information on integrating the Risk Management module into your insurance program, please contact us!
View Tutorials:
Using the Risk Management Module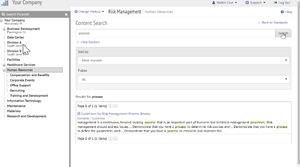 Administration: Organizing Risk Management Topics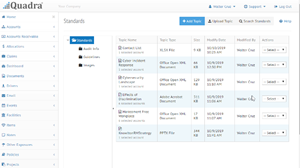 Subscribe to our newsletter
Tags
Conferences

(26)
Holiday Card

(12)
NetInfoNow

(1)
New Features

(36)
Quadra

(96)
Software Releases

(68)
Tech Insight

(13)
Tutorials

(15)
Archives