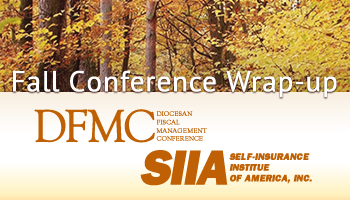 Many thanks to all of you who stopped by our booth during the Diocesan Fiscal Management Conference (September 23-26, 2012) and the Self-Insured Institute of America's annual meeting (October 1-3, 2012). We had a terrific time at both events and met with hundreds of professionals who took a tour of Quadra, our insurance asset-management software.
Cardinal Timothy Dolan, who gave the keynote presentation for DFMC on September 23rd, inspired everyone and highlighted the importance of responsible fiscal stewardship for the Church. "I am looking at folks who everyday perform a task that they consider more than just a job," said Dolan. "I admire you people of grit and competence." As a service provider to a number of dioceses, we were glad to be a part of this year's DFMC and for the chance to connect with many other mission-oriented companies.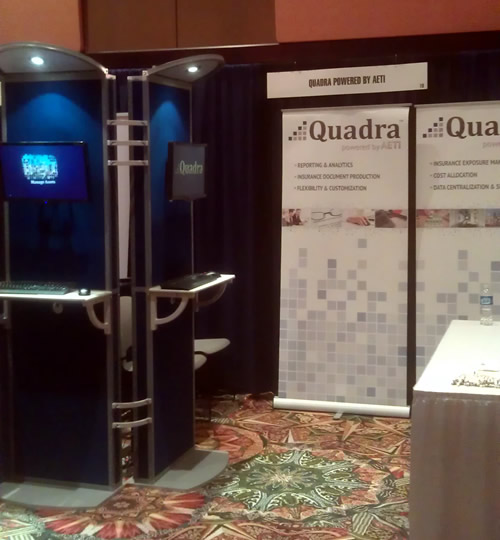 Quadra demo stations and banners at DFMC 2012
The Self-Insured Institute of America's annual meeting in Indianapolis, IN was another great opportunity for us to share the capabilities of Quadra as well as discuss the growing opportunities within the self-insurance/alternative risk transfer industry. As one of the largest conferences in the field (over 1,600 attendees and over 150 fellow exhibitors), we got lots of great ideas and are already planning for the coming months.
Stay tuned for our upcoming winter/spring schedule of events!
Wondering if Quadra is appropriate for your business? Need an assessment of your current data management system? Let us know - we're ready to help!
Subscribe to our newsletter
Tags
Conferences

(26)
Holiday Card

(12)
NetInfoNow

(1)
New Features

(36)
Quadra

(96)
Software Releases

(68)
Tech Insight

(13)
Tutorials

(15)
Archives