Enhancements for Managing Imports, Client Settings, and More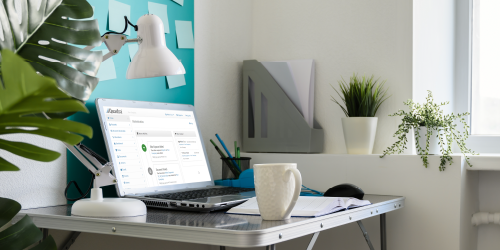 Quadra® release 7.6 offers updated Client Settings to support faster certificate creation and several new enhancements addressing removals within an import file.
Updated Fields in Client Settings for Certificates
The preferences for certificates available in Quadra's Client Settings have been streamlined and include options for standardizing the verbiage of property and liability certificates. The ability to prepopulate fields reduces preparation time. Users can also view the online help which offers additional details on
how the Client Settings impact the appearance of the certificate
.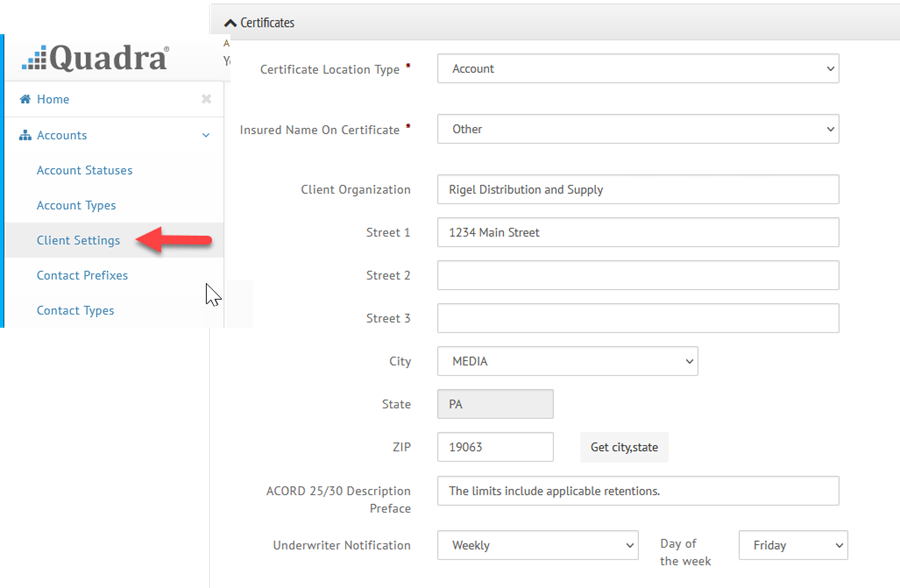 Addressing Removed Rows When Importing Data

Many clients use the import feature in Quadra to easily edit information on assets, claims, or accounts. There are often cases where an asset has been previously removed from Quadra, but this same asset will appear in the import file. In the 'Select Options' step within imports, which allows users to address potential incongruities in data prior to the import, users now have the option to flag these rows as errors or tell Quadra to ignore them. This feature allows users to see which rows have been deleted without enabling the row to be added back into Quadra erroneously.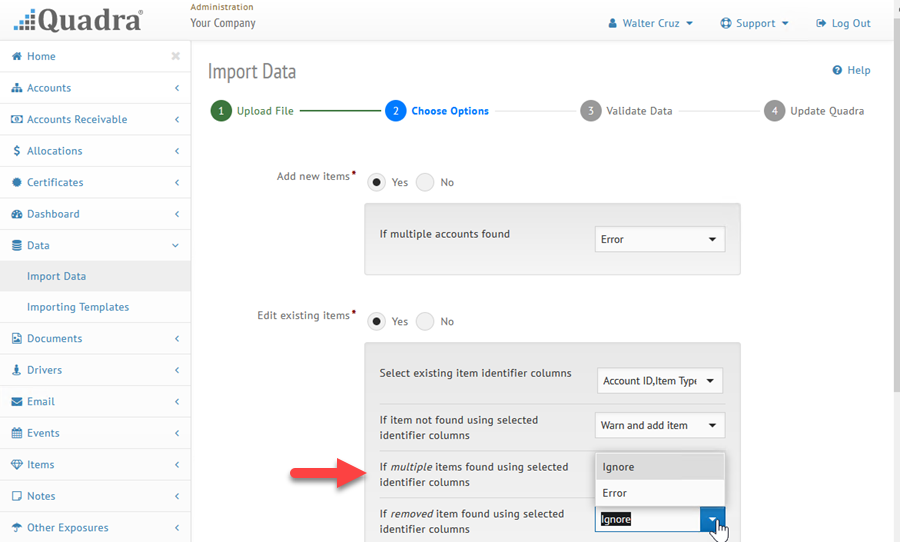 Editing Construction and Category Accounts

Construction categories for structures can now be managed from the Administration module. A 'category' can be defined by the user, however, in general it refers to the type of building material used or method of construction. This flexibility allows for greater definition of the structure to support reporting or allocations.






When managing accounts, which comprise Quadra's overall hierarchy, it is now possible to edit a category account. Category accounts are usually used to define different types of operations within a client as opposed to names of business units, divisions, or corporations. However, changing a category may provide more accuracy in defining an asset owner, which can ultimately improve workflows.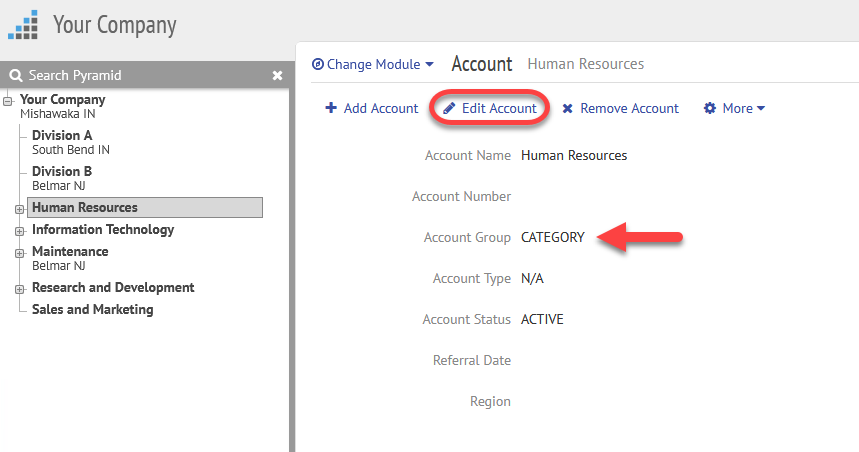 Quadra®
is a singular solution in the alternative risk market that consolidates all insurance exposure asset information and allocates insurance charges based on the clients' true cost of risk. Our clients rely on Quadra to manage over $31.5B in exposures across 10,700+ accounts. It is a valuable tool for commercial property and casualty insurance brokers, nonprofits, risk retention groups, insurance pools, captive insurers, trusts, and REITs.
At AETI, we are committed to helping our clients protect their assets and ensure their viability for the future. If you are interested in learning more about how Quadra can support your insurance program, please
contact us
!
Subscribe to our newsletter
Tags
Conferences

(26)
Holiday Card

(12)
NetInfoNow

(1)
New Features

(36)
Quadra

(96)
Software Releases

(68)
Tech Insight

(13)
Tutorials

(15)
Archives