Efficient Background Checks for Drivers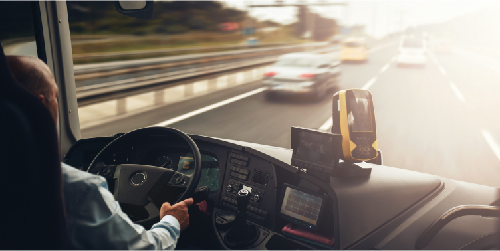 Since its launch in early 2020, the driver background check feature within Quadra
®
has proven to be a valuable tool for clients responsible for assessing motor vehicle records prior to hiring new drivers. This capability was made possible through a relationship with
Checkr
, a leading company that specializes in developing background check solutions.
To further integrate Checkr into Quadra and more easily onboard clients who run background checks, AETI
®
established a partnership with Checkr in late 2022. The partnership allows AETI to leverage Checkr's API to connect individual Quadra client accounts. With
Quadra release 8.0
, the more fully-integrated process saves time and eliminates a number of steps that were previously needed in order to access Checkr's tools.
The new sign-up system allows our clients to start running background checks as soon as the account is credentialed. Users can easily create new Checkr accounts as needed or associate an existing Checkr account, start the process from within Quadra, and view the status according to each driver's authorization type. Since Checkr can seamlessly receive candidate information from Quadra, the overall process is expedited.
Ultimately, the driver candidate experience is improved with greater automation and less paperwork to facilitate the check. The Candidate Portal allows driving candidates to log in to add their information, review reports, respond to queries for supporting documentation, and quickly find answers to their questions.
This short video outlines the steps for initiating a driver background check: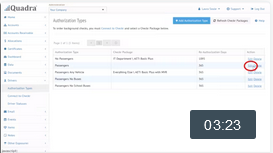 At AETI
®
, we are committed to helping our clients protect their assets and ensure their viability for the future through effective insurance program management. If you are interested in learning more about how
Quadra
can support your program, please
contact us
!
Subscribe to our newsletter
Tags
Conferences

(26)
Holiday Card

(12)
NetInfoNow

(1)
New Features

(36)
Quadra

(96)
Software Releases

(68)
Tech Insight

(13)
Tutorials

(15)
Archives