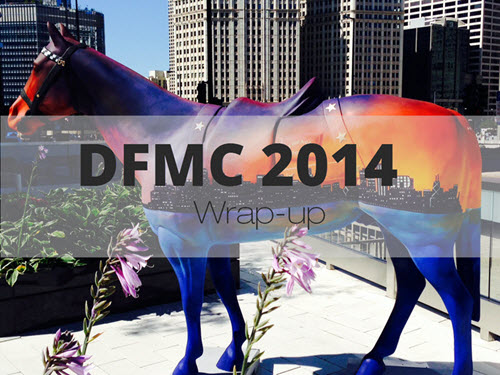 We were excited to attend the Diocesan Fiscal Management Conference (DFMC) once again this year on September 21 - 24. This year's conference took place in one of our favorite cities, Chicago, at the Hyatt Regency Hotel on Wacker Drive. We were given the opportunity to exhibit Quadra for the first two days of the conference. This provided us the opportunity to see existing clients, as well as discuss Quadra's emerging presence in the self-insurance market with all who paid a visit to our booth.
Already in use by a number of diocesan financial professionals, Quadra is proving quite beneficial to churches looking to streamline insurance-related tasks, as well centralize and quickly analyze data. If your organization is looking for an option to automate many tasks, we offer free online demonstrations for both corporate and non-profit professionals. For additional information or to schedule a demo, please click here.
If you would like more information about DFMC in 2015, click here.
Notes on picture: the statue at the Hyatt Regency Hotel honors the Chicago Police Department.

Subscribe to our newsletter
Tags
Conferences

(26)
Holiday Card

(12)
NetInfoNow

(1)
New Features

(36)
Quadra

(96)
Software Releases

(68)
Tech Insight

(13)
Tutorials

(15)
Archives