AETI Awarded "Best in Show" at RIMS 2012
April 18, 2012
Philadelphia, PA
Conferences
,
Quadra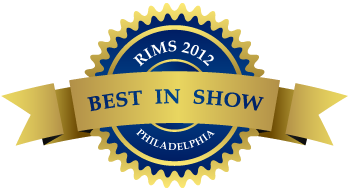 Advanced Enterprise Technologies, Inc. was presented with the RIMS (Risk and Insurance Management Society, Inc.) 2012 Annual Conference & Exhibition "Best in Show" award on Wednesday, April 18th at the Pennsylvania Convention Center in Philadelphia.
AETI was one of three winners selected from over 400 exhibitors at the RIMS annual meeting, which draws approximately 10,000 risk and insurance professionals each year.
The award was presented to Stephen Malloy, AETI CEO and Matt Hurst, AETI Senior Project Manager by RIMS President Deborah M. Luthi and staff.
"We are sincerely honored to have received this recognition from RIMS", said Mr. Malloy. "Participating in the RIMS exhibition was a great opportunity for us to introduce our new product Quadra on a large scale. We are excited about what Quadra can do for professionals across the industry, and RIMS was an ideal venue to demonstrate its capabilities."
The AETI team is looking forward to many more exciting RIMS Annual Conferences. View AETI's Quadra video, which was featured as part of the booth exhibit.
Below are a few photos of the award ceremony: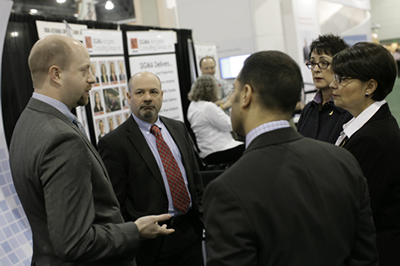 Matt Hurst giving an overview of Quadra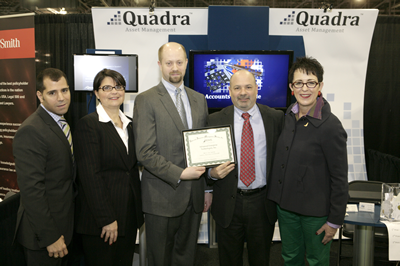 Receiving the "Best in Show" award
To see the winners in other booth categories, please check out the full press release on the RIMS website.
Subscribe to our newsletter
Tags
Conferences

(26)
Holiday Card

(12)
NetInfoNow

(1)
New Features

(36)
Quadra

(96)
Software Releases

(68)
Tech Insight

(13)
Tutorials

(15)
Archives