Updated Account Search Features Improved Interface
Advanced Enterprise Technologies, Inc.® has unveiled an improved interface for the Search Pyramid feature in Quadra®, its insurance exposure asset management system. The new interface for the feature, as part of release 5.9.4, follows the search format found in other modules and offers expanded capabilities. Many of AETI's clients are managing hundreds or even thousands of different accounts within Quadra's Account Pyramid, so being able to quickly locate data for a particular account is an important and frequent task.
The search and grid settings can now be saved by the user, which means the user can avoid running queries on frequently-searched criteria. Advanced search is available through a popup window, as with other Quadra modules, and grid columns can also be shown or hidden utilizing a popup. The columns include all data points visible on the main Account > Details screen including user defined fields. With the new interface, an Action dropdown menu is available for each account, enabling the user to view notes and documents pertaining to that account.
Additionally, the Search Pyramid page is shown in the full browser window for better viewing and the Export function now supports other formats besides Excel, allowing for greater flexibility. It is also possible to search on discontinued accounts and also reinstate them as needed by the user.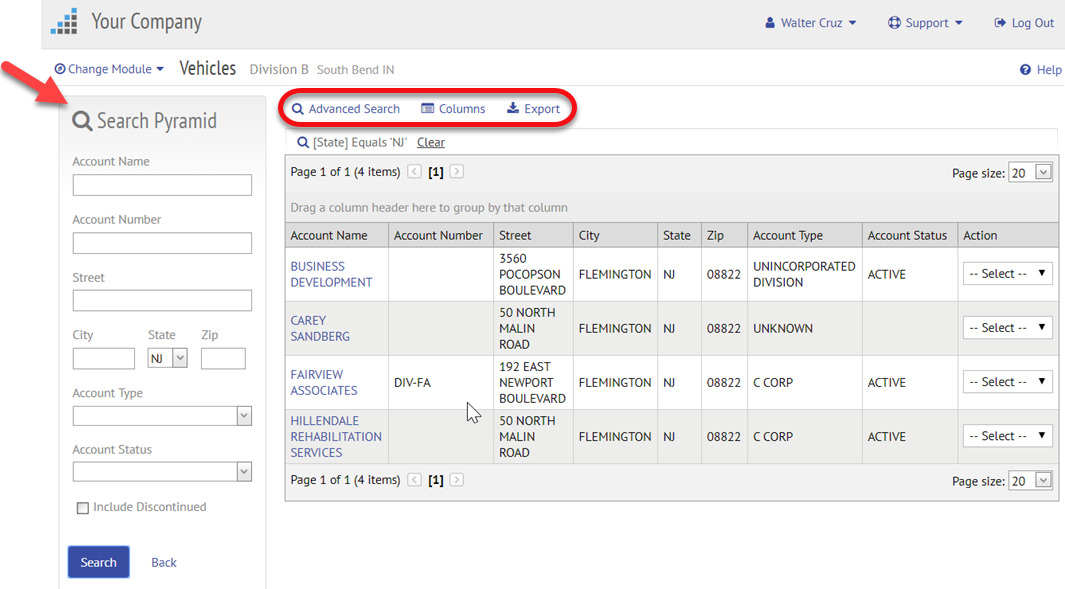 This release also features a new enhancement to the Account Details page. While the grid of Quadra users was previously located on the Account Details page, the Users grid has now been moved to its own page. The Users grid can now be viewed in a separate window, and users can be filtered by account. The page also includes search capabilities, the ability to view different columns, and the option to save searches in the grid. Through these updates, Quadra now provides a convenient view of the users and their roles from the front end.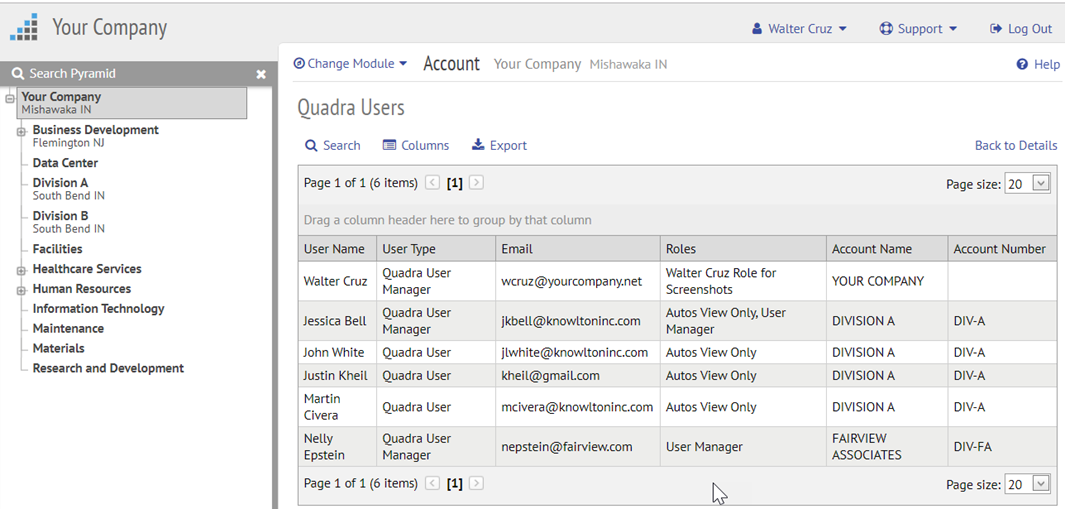 The upgraded Search Pyramid and Users grid features are two of several improvements AETI will be introducing in the coming months, as we are constantly expanding Quadra's capabilities to support to our clients' needs. For more information on how Quadra can improve your company's insurance program, please
contact us
!