Tutorial Updates - Overview of Imports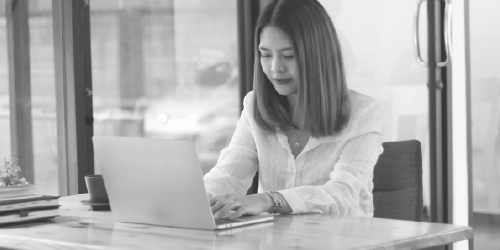 As we start off the new year, we are already in the process of developing new features for Quadra
®
, our
award-winning solution
for exposure asset management and cost allocation. Last month we launched a new import system to help onboard new clients as efficiently as possible, allowing them to improve and simplify their insurance management tasks.
If you have not yet explored the data import capabilities, two short tutorials are available that provide an overview of the process:
Import Data
Explore the data import function that can be used for accounts receivable, claims, contacts, items, other exposures, structures, and vehicles. It also discusses templates and metadata to be used in preparing incoming data.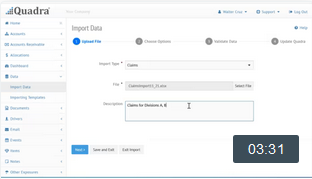 Resolve Issues for a Data Import
Learn the process for resolving errors that can disrupt a data import into Quadra. Errors can include missing fields that are required or invalid data that needs to be edited in order to fit the correct format.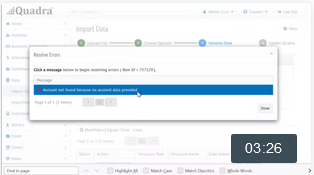 Stay tuned for additional features coming soon with the next release!
Quadra is a singular solution in the alternative risk market that consolidates all insurance exposure asset information and allocates insurance charges based on the clients' true cost of risk. Quadra's unique allocation system provides a transparency not available anywhere else. Our clients rely on Quadra to manage over $31.5B in exposures across 10,700+ accounts. It is a valuable tool for commercial property and casualty insurance brokers, nonprofits, risk retention groups, insurance pools, captive insurers, trusts, and REITs.
At AETI, we are committed to helping our clients protect their assets and ensure their viability for the future through effective insurance program management. If you are interested in learning more about how Quadra can support your program, please
contact us!
Subscribe to our newsletter
Tags
Conferences

(26)
Holiday Card

(12)
NetInfoNow

(1)
New Features

(36)
Quadra

(96)
Software Releases

(68)
Tech Insight

(13)
Tutorials

(15)
Archives