Survey enhancements coming soon to Quadra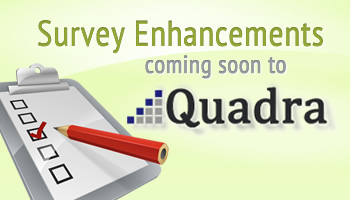 We are pleased to announce a forthcoming module update which allows users to easily create surveys or checklists in order to conveniently gather and report on extensive asset details. This is a great benefit for users, particularly those who are responsible for the regular inspection and maintenance of an organization's assets.
This handy module can be used to create either traditional surveys or forms, and offers a variety of question formats, branch logic, graphing capability, and reporting features for improved asset analysis. Since Quadra can be accessed from most mobile devices, users may run checklists while they are away from the home office or are performing off-site evaluations. Check out the features in more detail below.
Build your survey
Creating a survey is simple with our Survey Builder. You may add multiple-choice, text, matrix and many other question types along with conditional branching logic!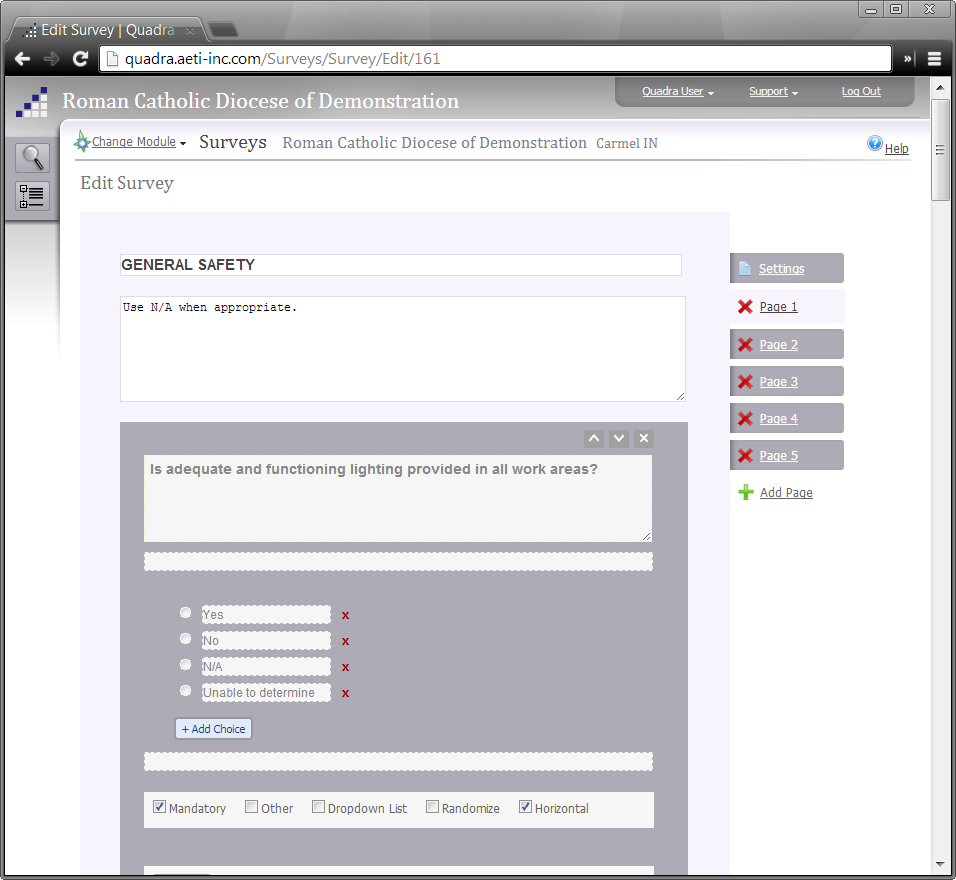 Take a survey
Once your survey is built, users within your organization who have "respond" rights may take the survey. Optionally, a survey response may be linked to an asset in the Appraisals, Other Exposures, Scheduled Items, Structures or Vehicles module.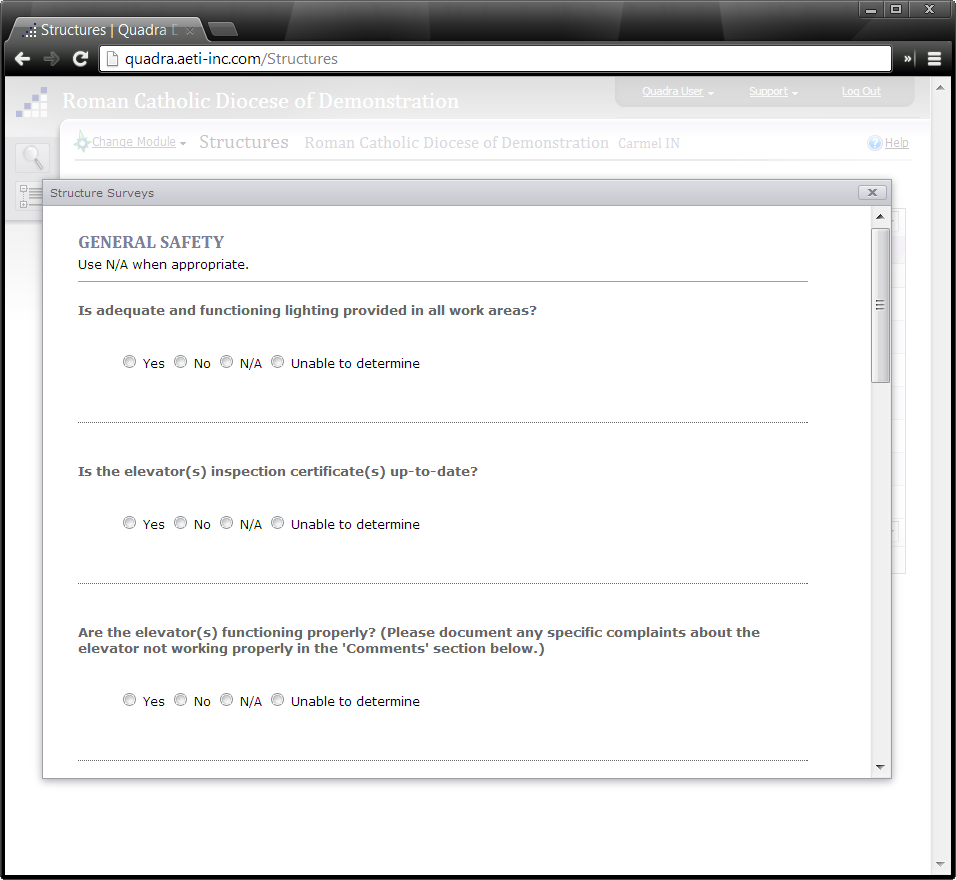 View survey responses
Once your survey has responses, the captured data can be quickly interpreted by viewing our Responses Report.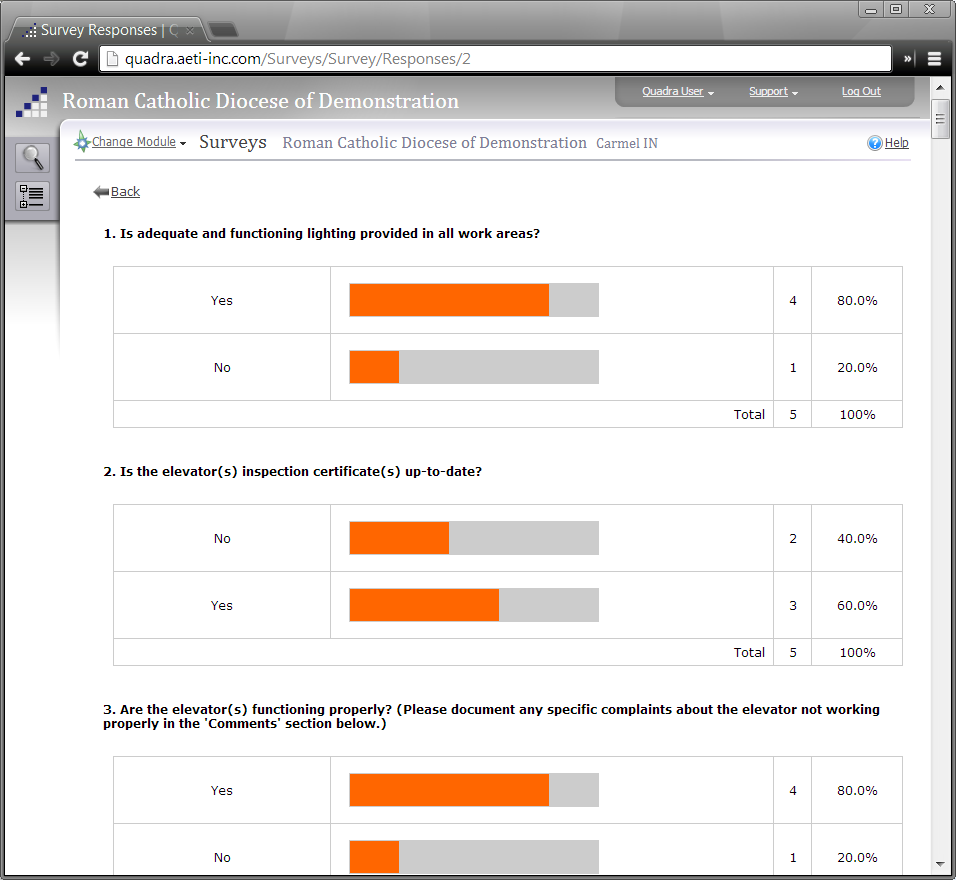 Current Quadra users will receive e-mail notification when this great module update becomes available later this year!
Subscribe to our newsletter
Tags
Conferences

(26)
Holiday Card

(12)
NetInfoNow

(1)
New Features

(37)
Quadra

(98)
Software Releases

(71)
Tech Insight

(13)
Tutorials

(15)
Archives