Quadra's Enhanced Security Features
We have introduced several new security features to provide an even greater level of protection for your data within Quadra. Prior to the update, the number of password attempts and the length of the lock out period were set to default quantities that could not be edited. With the latest 5.4.2 release, we now offer administrators the ability to change the number of password attempts allowed before the account is locked as well as the length of the lock out period.
These security features supplement the current settings which include password conditions, password expiration, and account expiration, all of which provide high levels of protection for your accounts. Administrators are encouraged to make adjustments to these settings as needed and document the setting requirements in the company security policy.
Options for password attempts and the lock out period can be edited under the Client Settings section within the Administration module, so you must have access to this module to make any edits.
Read more about how these new features work, or view a tutorial video that provides a detailed overview of administrator-level security settings: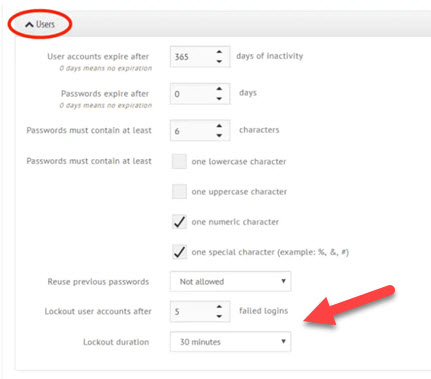 The default setting for the number of password attempts is three and options range from one to ten. For the length of the lock out period, the default setting is thirty minutes, which is the minimum length, and the longest option is one day. As always, at AETI Inc. we are committed to constantly improving Quadra in order to help our clients manage their insurance programs easily and securely.
Subscribe to our newsletter
Tags
Conferences

(26)
Holiday Card

(12)
NetInfoNow

(1)
New Features

(36)
Quadra

(96)
Software Releases

(68)
Tech Insight

(13)
Tutorials

(15)
Archives