Quadra v4.0.2.2 has been released!
Quadra v4.0.2.2 has now been released and includes some great new features. Here are a few of the highlights:
Certificate Policies
The updated module homepage now has an option for an expiration date column to be displayed.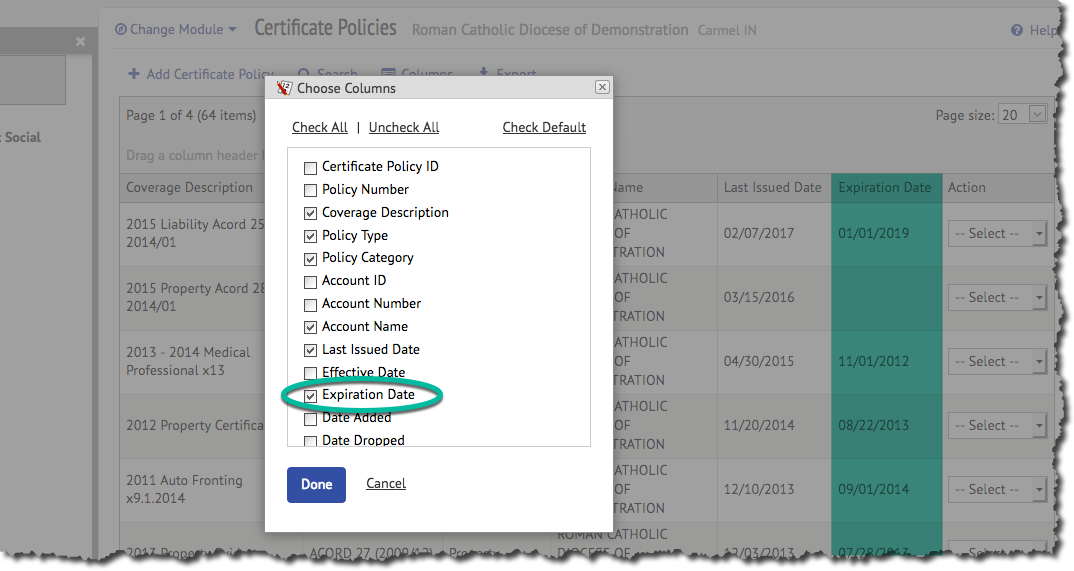 There is a new "Advanced" query so users can strategically search certificate policies with ease.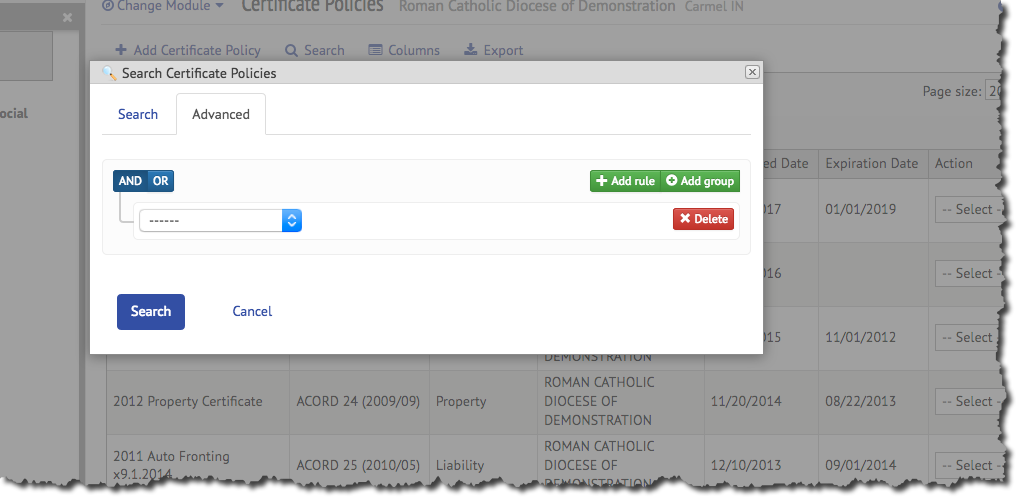 Administration:
Within the Administration menu, there is now a "Date Notification" tab under Email. Users can create a notification to be sent via email of expiration or end dates. Users can customize the notifications to be sent for various reasons including Certificate Policies, Drivers, Leases, Master Policies, and Projects.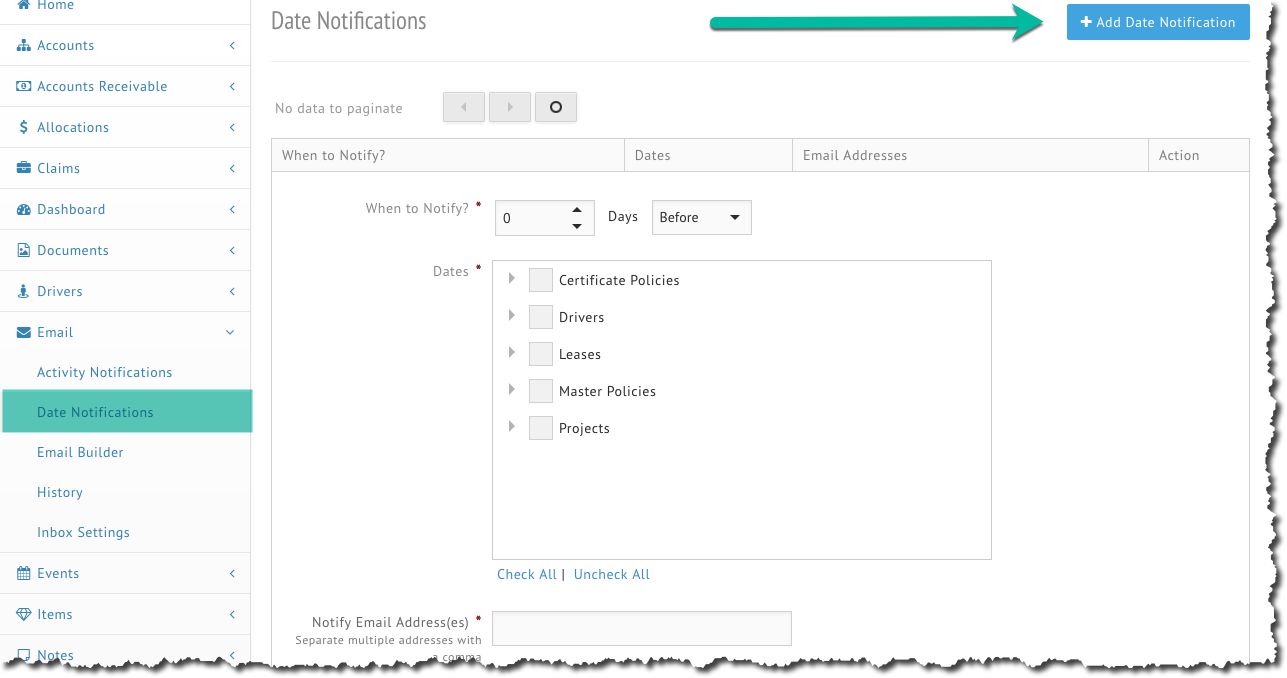 Here is an example of the notification email: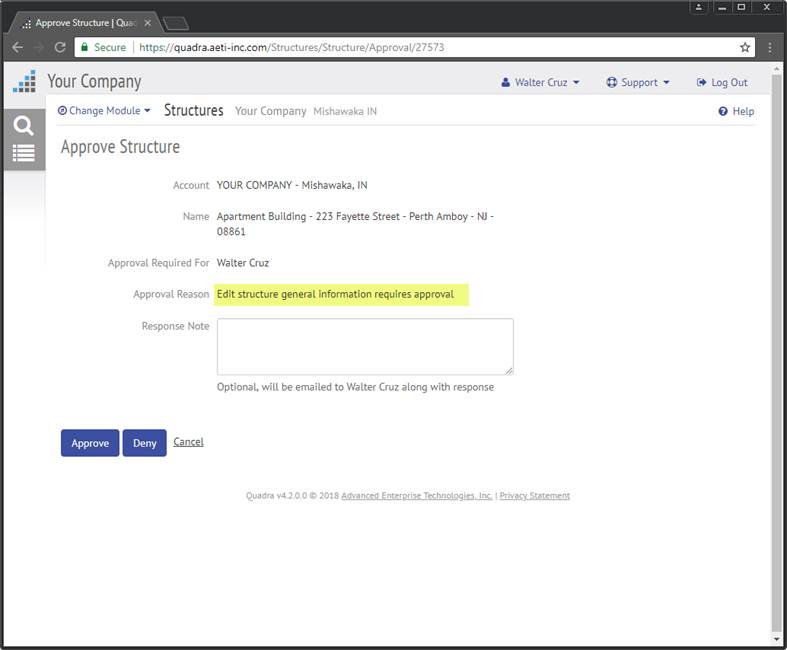 Reports
Users can now access a "Vehicle Payors Report" that will list all vehicles with payors. Users have the ability to select a specific date to view the report and print or save as needed.