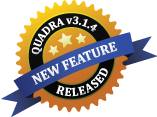 Structures Grid Enhancements
We've expanded the available columns in the Structures module grid to include all available Valuation Types and Occupancy Type too!
These additional enhancements are included in this Quadra release:
Include the "Create Filter" control at the bottom of all asset grids
The following issues are resolved with this Quadra release:
Certificates module grid causing an exception
Faxing a certificate or vehicle identification card causes an exception if the recipient name includes special characters
Structure names that contain single quotes are preventing the Structures module grid action from functioning
Zip code look-up not functioning in Property Certificates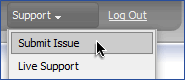 If you happen to find an issue or want to suggest a new feature simply click on the "Support" menu item and select "Submit Issue". We will review the issue and contact you if we have any questions.
Thank You!
The AETI Team
https://support.aeti-inc.com
support@aeti-inc.com
Subscribe to our newsletter
Tags
Conferences

(26)
Holiday Card

(12)
NetInfoNow

(1)
New Features

(36)
Quadra

(96)
Software Releases

(68)
Tech Insight

(13)
Tutorials

(15)
Archives