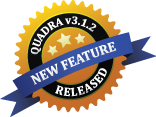 More Grid Enhancements
We've continued the move toward more functional and customizable grids by updating the Events Management and Documents modules to include the new search and "Choose Columns" grid features!
These additional enhancements are included in this Quadra release:
Add "Are you sure?" message when back dating any Accounts Receivable transaction
The following issues are resolved with this Quadra release:
Certificate Options loading animation inconsistent in Google Chrome
Exposure History Report causing an exception
Changing grid page size after session timeout causing browser to freeze
Asset grid commands not functioning properly on Internet Explorer 8 and lower
Vehicles module "Add New Registered Owner" not selecting newly added owner in Google Chrome
Uploading Documents intermittently displaying "Access Denied" message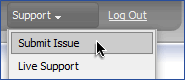 If you happen to find an issue or want to suggest a new feature simply click on the "Support" menu item and select "Submit Issue". We will review the issue and contact you if we have any questions.
Thank You!
The AETI Team
https://support.aeti-inc.com
support@aeti-inc.com
Subscribe to our newsletter
Tags
Conferences

(26)
Holiday Card

(12)
NetInfoNow

(1)
New Features

(36)
Quadra

(96)
Software Releases

(68)
Tech Insight

(13)
Tutorials

(15)
Archives