Quadra™ v3.7.3 was released earlier this month and features some minor bug fixes along with major changes. Here are the highlights:

Projects
The current release of Quadra™ includes a new module called Projects, which replaces the Facilities module. Projects is a simplified way of tracking active projects and maintaining a realistic budget.





Users can choose from various types of projects including Design of Plan, New Construction and Renovation. If Renovation is selected, users have the ability to select an existing structure to track.





Leases
This module has been updated to provide users with a more efficient means of capturing lease information. Unnecessary fields have been revamped or removed for a more seamless user experience.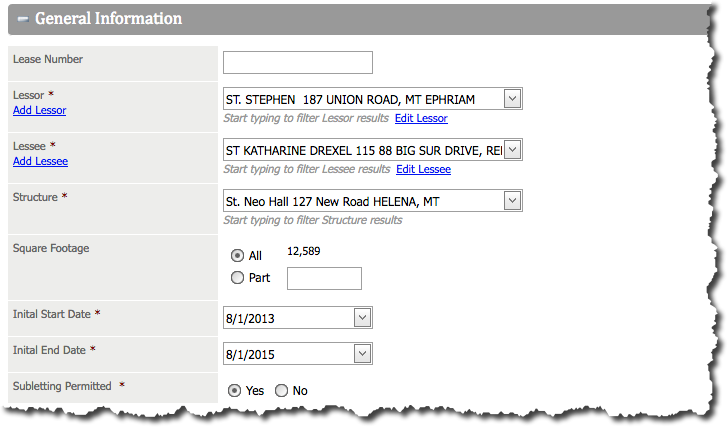 Subscribe to our newsletter
Tags
Conferences

(26)
Holiday Card

(12)
NetInfoNow

(1)
New Features

(36)
Quadra

(96)
Software Releases

(68)
Tech Insight

(13)
Tutorials

(15)
Archives