Quadra at RIMS'14 a Tremendous Success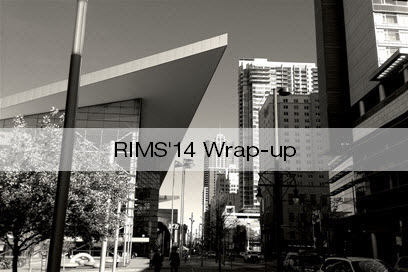 Showcasing Quadra at RIMS14 was a tremendous success, and generated interest across a wide-span of the insurance buying marketplace. Quadra's exposure management and cost allocation functionality coupled with an automated accounts receivable proved to be the perfect solution for the self-insured market, brokers, and insurance trusts alike.

We at AETI truly enjoyed seeing familiar faces, as well as meeting new ones who took interest in Quadra as a solution to their insurance management challenges.

RIMS '14 brought together professionals from all over the globe to the Mile High City for the opportunity discuss best practices, future trends, and the latest innovations available in support of risk and insurance operations. AETI was proud to represent Quadra alongside many engaging and creative exhibits at the Denver Convention Center in downtown Denver. We look forward to the next conference in New Orleans!

Subscribe to our newsletter
Tags
Conferences

(26)
Holiday Card

(12)
NetInfoNow

(1)
New Features

(36)
Quadra

(96)
Software Releases

(68)
Tech Insight

(13)
Tutorials

(15)
Archives