Notifications Feature Supporting Workflows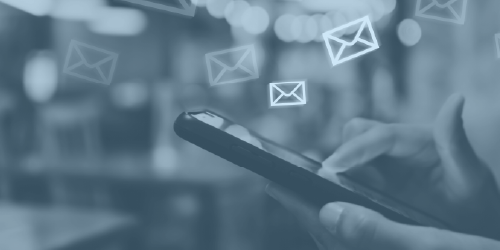 Notifications
are a key part of exposure asset management within Quadra®. Following any change, such as a new structure or account removal, an email notification can be used as a reminder to initiate a process, complete a task, or contact a colleague. Notifications facilitate communication and keep team members abreast of important changes that require attention.
With release 7.4, users now have the ability to fine-tune notifications to a higher degree in order to receive alerts only when Quadra actions fit certain criteria. A new multi-tab process allows users to create a name for the notification, select accounts, and use the query feature to define specific qualities of the activity. For example, you can receive alerts on new accounts created within a specific geographic location or alerts on removed vehicles that are of a certain year or newer.
Notifications are managed under the Administration module and can be sent to you or to multiple team members as needed. With the new querying feature, you can now eliminate a lot of potential 'noise' regarding email alerts if there are only certain types of actions you require notice of.
Quadra has a number of tools that improve lines of communication and ensure that relevant changes and data get to the right team members efficiently and easily. If you are interested in learning more about how Quadra can improve workflows related to your insurance program, please
contact us!
The new process for creating notifications includes user-friendly tabs: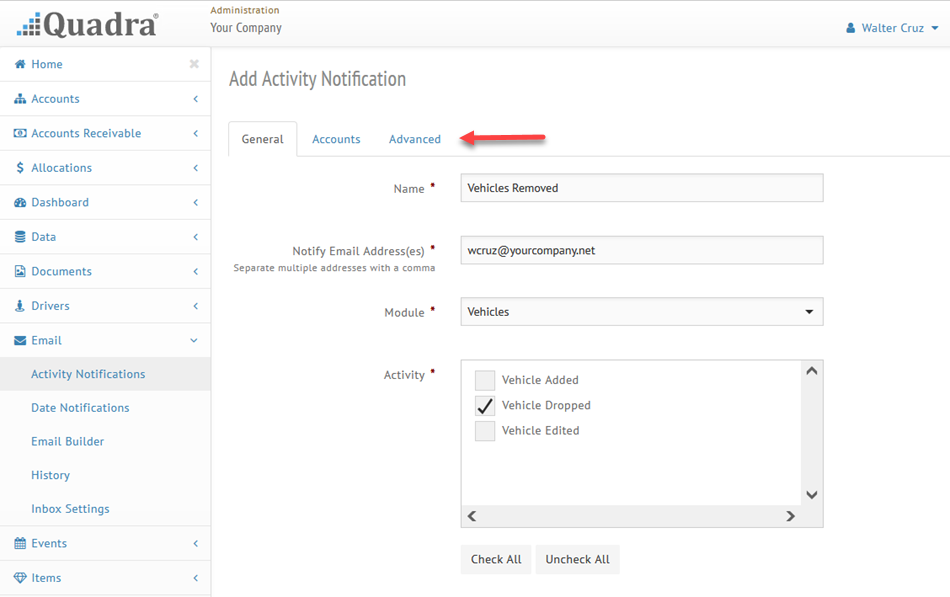 Querying is available to fine tune notifications, limiting the overall number of alerts: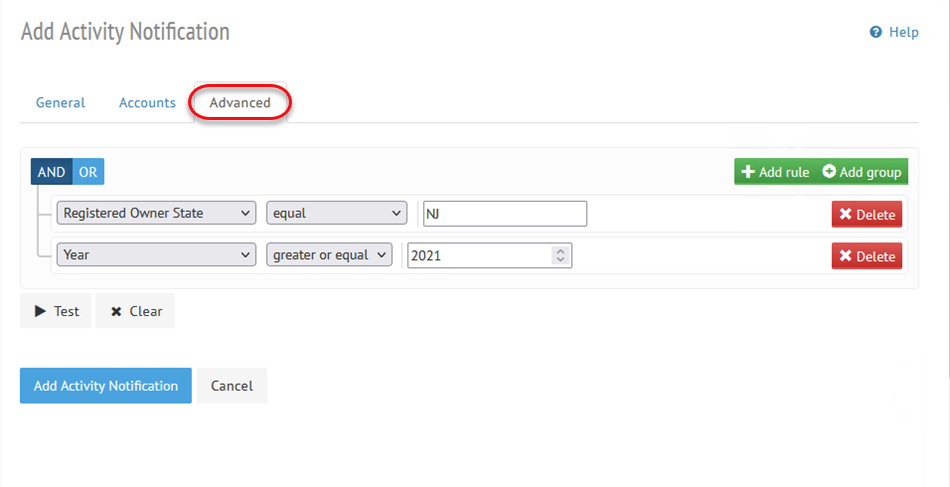 Subscribe to our newsletter
Tags
Conferences

(26)
Holiday Card

(12)
NetInfoNow

(1)
New Features

(37)
Quadra

(98)
Software Releases

(71)
Tech Insight

(13)
Tutorials

(15)
Archives