Manage Account Statuses Enhancement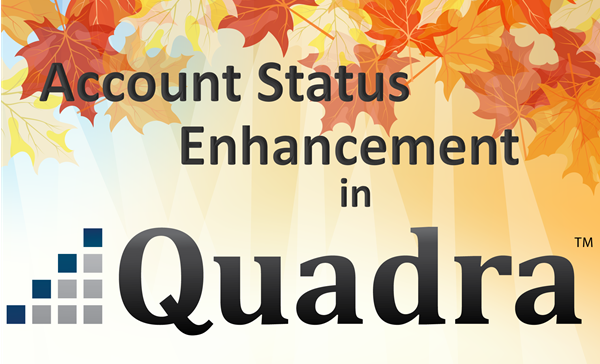 Manage Account Statuses Enhancement
Taking advantage of Quadra's flexibility just got easier with our latest enhancement. Placing meaning behind the account status has been reengineered to be more easily managed within the Administration screen.
So what has changed?
Users have the capability to create a status, apply a rule to the status, and then apply this to each account for the user. Additionally, Quadra allows for flexibility in naming the status so you can pick anything that is meaningful to your organization. Managing account statuses is easy, here's how: From within your account, go to Administration. At the Administration panel, go to Accounts and select Account Statuses.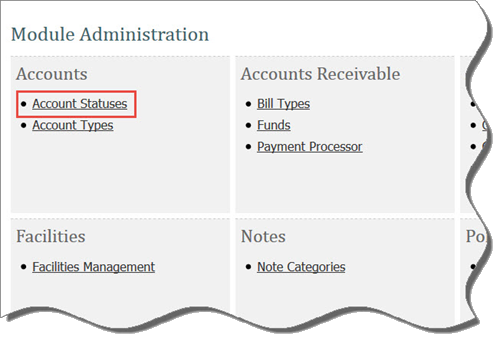 From the Manage Account Status page, you can add an account status, edit existing status and apply rules. After doing so, go to the Account Details module to change the account status.


Subscribe to our newsletter
Tags
Conferences

(26)
Holiday Card

(12)
NetInfoNow

(1)
New Features

(36)
Quadra

(96)
Software Releases

(68)
Tech Insight

(13)
Tutorials

(15)
Archives