Dark Mode Available as Interface Preference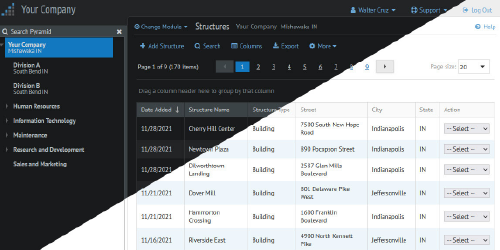 We are excited to announce that dark mode is now available as an interface theme for Quadra®. This mode is already available in numerous other applications and many users rely on it for a better reading experience, especially when working in low-light conditions. Many other users simply like the way it looks.
To access the dark mode, first click on Your Account, then go to Preferences. Under General, select 'Use dark mode'. Please note that the other themes will not be available once dark mode is activated. We hope you enjoy this new feature!
Activate dark mode under Preferences:
Here at AETI
®
, we are working to develop more tools and enhancements to help you protect your company's assets and secure its viability for the future. If you have any questions on how Quadra can support your insurance program, please
contact us!
Subscribe to our newsletter
Tags
Conferences

(26)
Holiday Card

(12)
NetInfoNow

(1)
New Features

(37)
Quadra

(98)
Software Releases

(71)
Tech Insight

(13)
Tutorials

(15)
Archives