Tutorial Updates – Sending Reports to Account Contacts
October 18, 2021
Media, PA
Tutorials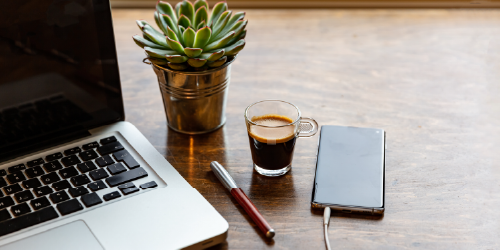 Email Builder in Quadra® provides a simple method for scheduling single or recurring emails that include notifications or reports to customized recipient lists. In addition to generating charges that accurately reflect the cost of risk, Quadra can be used to send invoices or reports to account contacts each period.
We have recently introduced some new functions in the Allocations module that include the ability to generate invoices or invoice reports as well as distribute them. Two invoice distribution methods can be used and a tutorial is available for each:

In the first option, users can select a single date from the Allocations Schedule that will automatically create a recipient list within Email Builder. With this process, Quadra will ensure that the recipients will only receive the invoices or reports associated with the accounts they manage.
In the second option, users can automate the distribution of invoices or reports for an entire allocation. This will allow users to set up the emails in advance, even before the allocation has started. This function can be accessed from the Allocation Schedule or from Email Builder.
Since it is helpful to already have some understanding of how Email Builder works within Quadra, a link for that tutorial is also included here.

The new Accounting section in the Allocations module, introduced earlier this year, along with these added functions in Email Builder, now make it possible to automate the complete process of creating invoices or reports and sending them to billing contacts.
Happy viewing! Additional details on using these functions can be found in Quadra's help section.
Sending Invoices for a Single Date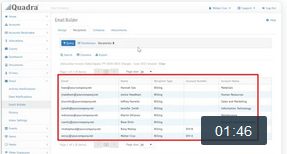 Sending Invoices Through the Allocation Schedule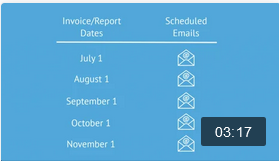 Using Email Builder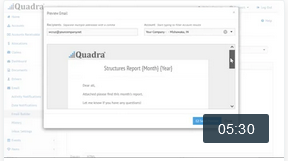 Subscribe to our newsletter
Tags
Conferences

(26)
Holiday Card

(12)
NetInfoNow

(1)
New Features

(36)
Quadra

(96)
Software Releases

(68)
Tech Insight

(13)
Tutorials

(15)
Archives