To provide better customer service, a new comment feature has been added to the Support Issues page under user account information. After submitting a new issue, users will now have the option to comment on their issue, as well as receive responses from the Quadra development team. Comments can be edited and a history will be kept of any changes.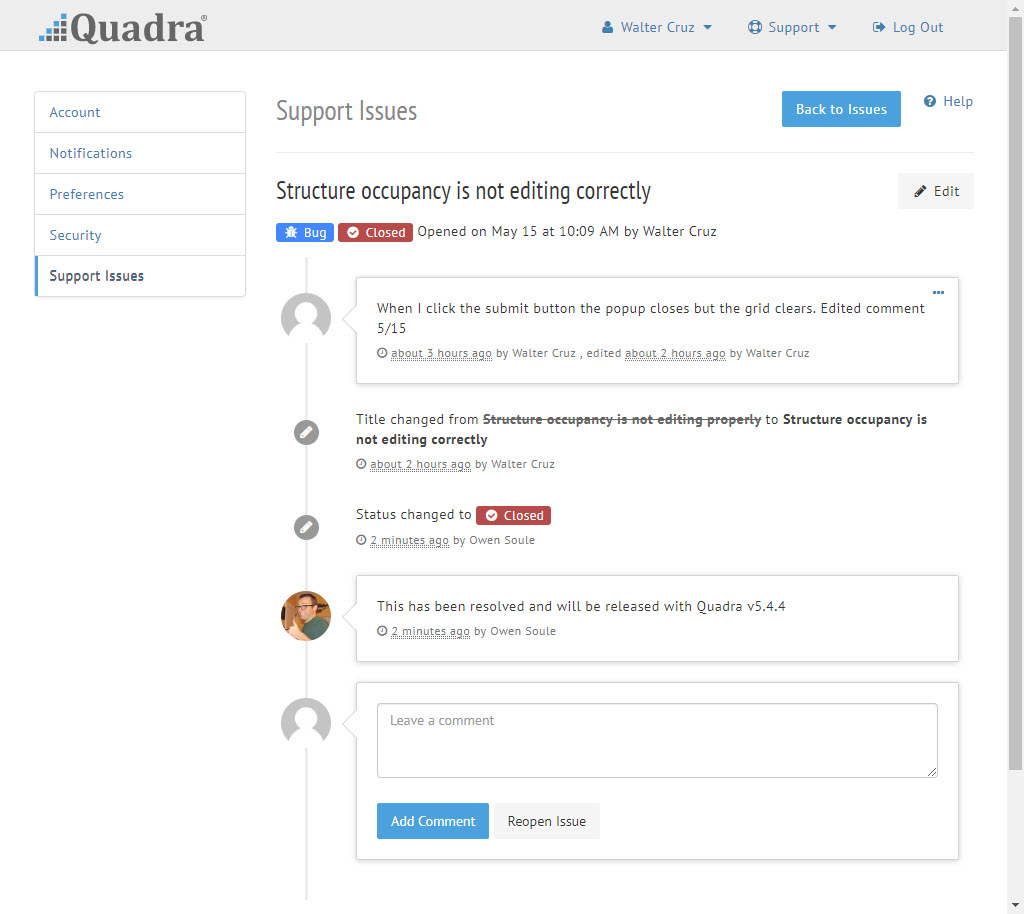 Example of a support issue comment thread.

Any time a member of the development team adds or edits a comment on a particular issue, or makes a status change, the user will receive a notification email. This update is designed to improve communications, increase clarity regarding the resolution of issues, and enable users to get answers to their questions more quickly.

Please note that there are also some updates regarding email communications sent from issues@aeti-inc.com to users. If replies to issues@aeti-inc.com can be matched up with the user's email address, the message will be posted as a comment on Quadra's Submit Issue page. If the phrase "close issue" is included in the reply message, the issue's status will be changed to 'closed'. Identifiers in the email message will make this possible, allowing for a more complete record of the user's communications with support.

Updates have been made to the help pages outlining the new process for submitting issues. Please let us know if you have any questions regarding these changes.
Subscribe to our newsletter
Tags
Conferences

(26)
Holiday Card

(12)
NetInfoNow

(1)
New Features

(36)
Quadra

(96)
Software Releases

(68)
Tech Insight

(13)
Tutorials

(15)
Archives