Search Methods Available in Email Builder
We recently added an important update to the recipient search function within Quadra's Email Builder, helping users save time in preparing internal communications. When creating a recipient list of contacts for an email message, there are now two methods available: the Query method and the Checkboxes method.
Both methods allow users to run searches and select recipients that meet very specific criteria. With the Query method, the search function is dynamic: Quadra will check the query against the contact database to account for any changes prior to sending an email. If recurring emails are scheduled, Quadra will include any contact changes before sending each one. Additionally, all search results will be automatically selected to receive the message.
Alternatively, with the Checkboxes method, the search results will be static and recipients must be selected for the email using the available checkboxes. Users can also use this method to create multiple distribution lists for different emails.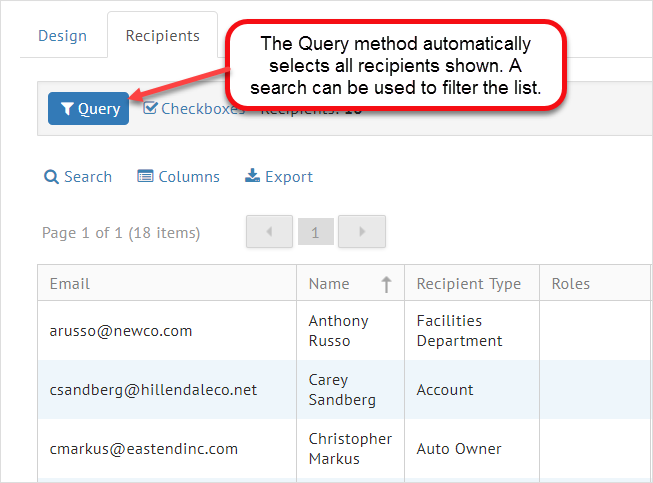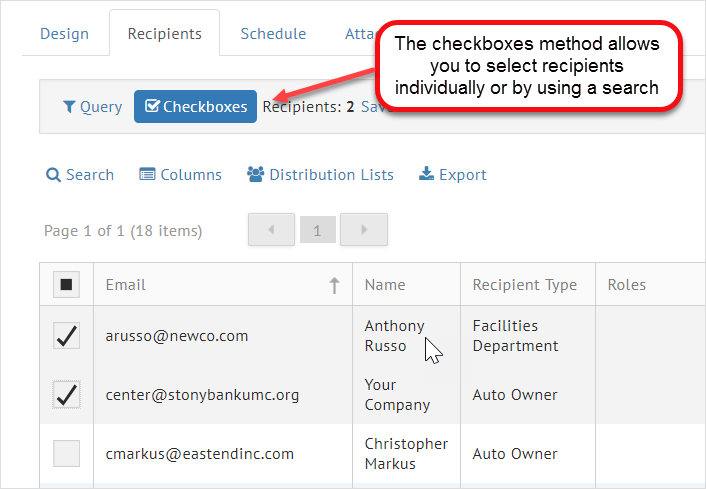 With the two methods, users have greater control over their email messaging workflows and can schedule recurring messages that include automatically-updated recipient lists. As always, we are continually working to expand Quadra's capabilities that answer to the needs of our clients. If you have any additional suggestions, please click 'Support Issues' under 'My Account' in Quadra.
Subscribe to our newsletter
Tags
Conferences

(26)
Holiday Card

(12)
NetInfoNow

(1)
New Features

(36)
Quadra

(96)
Software Releases

(68)
Tech Insight

(13)
Tutorials

(15)
Archives