January was a very productive month for Quadra. After months of planning and a large data conversion, Quadra has been revamped on the back end, which will make user functionality more effortless when conducting daily tasks. The major areas of improvement involved the Administration, Certificates, Policies and Reports module.
One specific area that has a new addition is located in the Policies module. Prior to the software update, any renewed policies would have to be printed. Now, when creating new policies or editing existing policies, users can select the renewal delivery method. The new options include e-mail, fax or print: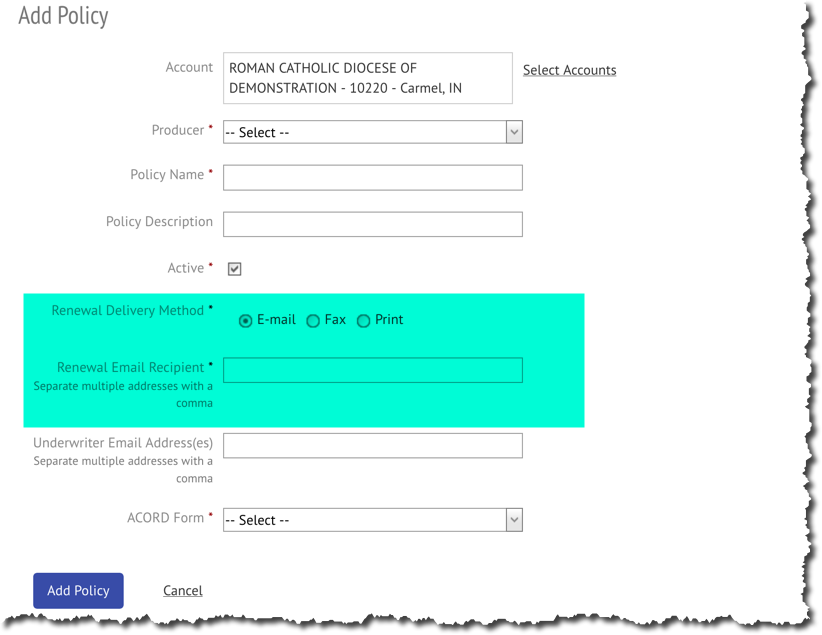 When the policy is up for renewal, new certificates will be sent via the selected delivery method. For a step by step guide on how to access and set a new renewal delivery method, click here!
Subscribe to our newsletter
Tags
Conferences

(26)
Holiday Card

(12)
NetInfoNow

(1)
New Features

(37)
Quadra

(98)
Software Releases

(71)
Tech Insight

(13)
Tutorials

(15)
Archives