Quadra v4.4.0 has been released!
Quadra has been updated to include new functionalities to make using Quadra even more seamless than ever! Some of the highlights include:
Security
"Access denied" pop ups have been updated to be specific for client modules. When a forbidden page is displayed there will now be permission details listed. Adding these functionalities will minimize any confusion and help users better understand why they may not have access to a specific area of Quadra.
Certificate Policies
There is a specific section in Certificate Policies under "Status/Underwriter Information" where users can list the underwriter's email address. Quadra will automatically send emails to the listed underwriter email address with new certificates of the policy that was written. This new functionality is specific to administrative users.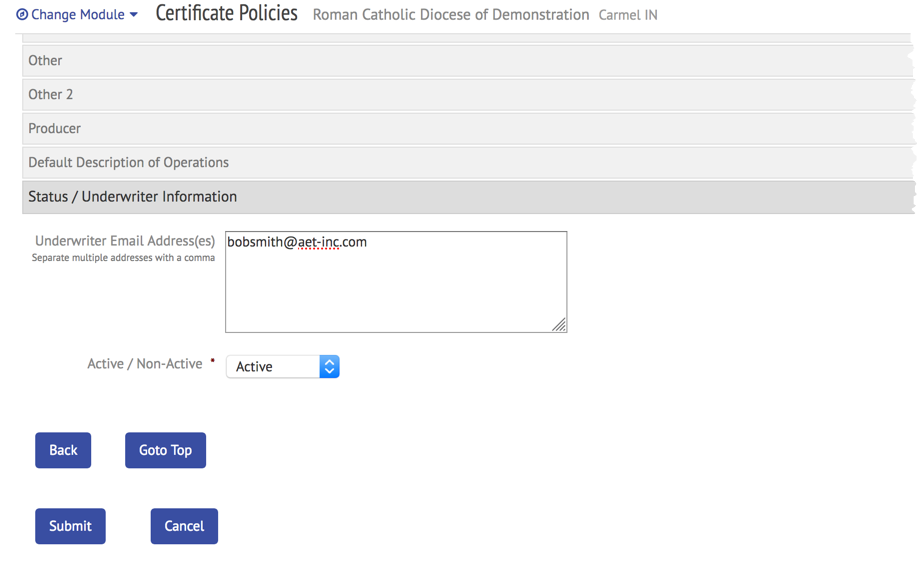 Subscribe to our newsletter
Tags
Conferences

(26)
Holiday Card

(12)
NetInfoNow

(1)
New Features

(36)
Quadra

(96)
Software Releases

(68)
Tech Insight

(13)
Tutorials

(15)
Archives