Quadra v4.2.0.0 has been released!
One of Quadra's newest features is a revamped approval process that allows administrators to easily view the details of a pending approval. When users need approval, an email is sent to the administrator and the pending approval is highlighted in red within the module. When opened, there will be an approval reason listed.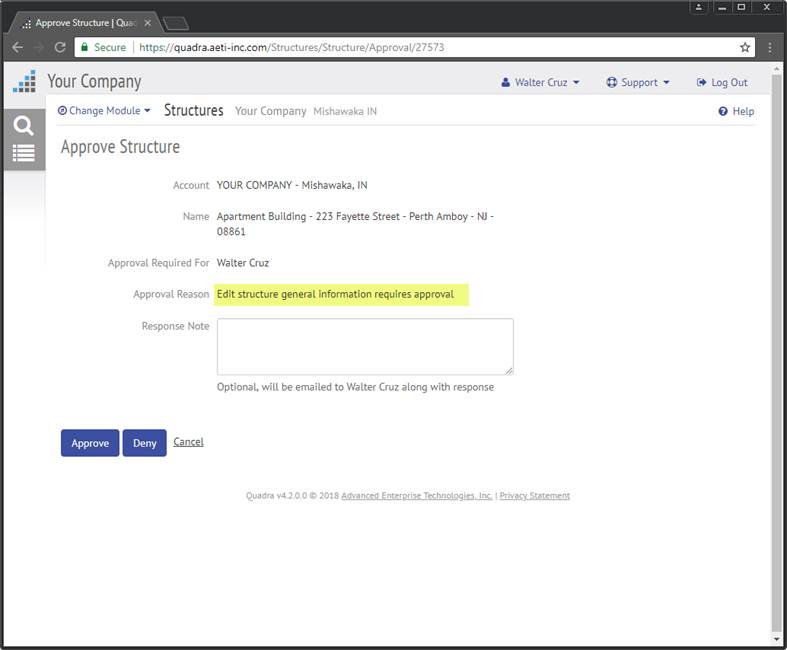 The details page displays the information prior to the edit in red then the pending approval in green.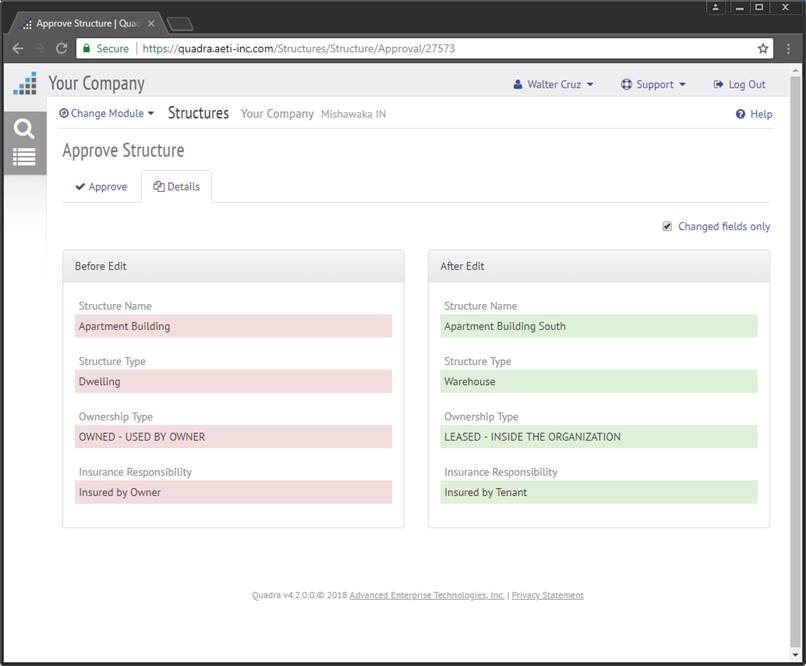 This new functionality is available for all module changes that need approval.

Subscribe to our newsletter
Tags
Conferences

(26)
Holiday Card

(12)
NetInfoNow

(1)
New Features

(36)
Quadra

(96)
Software Releases

(68)
Tech Insight

(13)
Tutorials

(15)
Archives