Tutorial Update: Overviews
February 14, 2023
Media, PA
Tutorials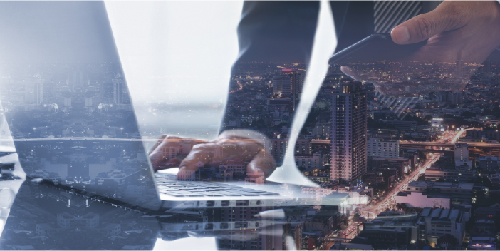 Quadra® tutorials provide instruction on a wide range of features that streamline tasks supporting exposure asset management and loss control efforts. We have recently posted several tutorials that are ideal for new users getting familiar with Quadra.
We are working on developing more of these overview tutorials since they summarize some of the amazing and time-saving features that Quadra is known for while showing how specific elements can be customized to support a variety of business needs.
Happy viewing!
Accounts Receivable Overview
Explore the features that help you manage accounts receivable and learn how to access reports and preferences: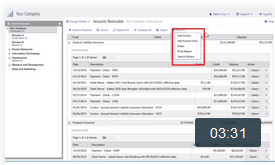 Overview of the Structures Module
Take a closer look at the new tab format which has been made available for all asset modules. Learn about the kinds of details that are captured for structures and how to set options for drop-down menus: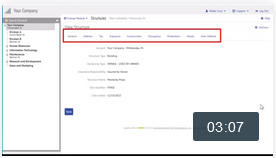 Overview of the Projects Module
This tutorial explains how to add a new project as well as define project categories and resources: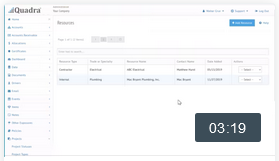 Settings for Certificates
Learn more about the settings available for property and liability certificates and how edits will impact how information appears on the final certificate: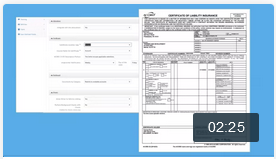 Stay tuned for additional features coming soon with the next release!
Quadra®
is a singular solution in the alternative risk market that consolidates all insurance exposure asset information and allocates insurance charges based on the clients' true cost of risk. Quadra's unique
allocation system
provides a transparency not available anywhere else. Our clients rely on Quadra to manage over $31.5B in exposures across 10,700+ accounts. It is a valuable tool for commercial property and casualty insurance brokers, nonprofits, risk retention groups, insurance pools, captive insurers, trusts, and REITs.
At AETI®, we are committed to helping our clients protect their assets and ensure their viability for the future through effective insurance program management. If you are interested in learning more about how Quadra can support your program, please
contact us!