November 7, 2012
Media, PA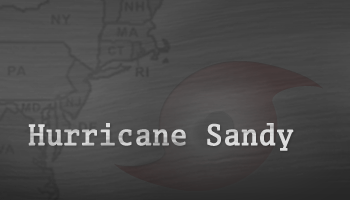 As our region works to restore power and services, we hope you and your families are safe. Our hearts go out to the communities that have been hit the hardest. We want you to know that AETI will stand with you as the recovery effort begins.
According to the national Weather service the two keys to weather safety are to prepare for the risks and to act on those preparations when alerted by emergency officials. These are essential pieces to the Weather-Ready Nation. For general preparedness you can find on the NOAA website here: http://www.nhc.noaa.gov/prepare/ready.php.
We thought it would be further helpful to provide instructions on how to protect your computer during a hurricane.
How to protect your computer during a hurricane:
Back up your data and keep the copy in a safe, fireproof/waterproof place.
Shut down your computer normally and turn off your monitor. You should also turn off any peripherals, such as printers and external drives.
Unplug the power cords from all devices. You may lose power during a storm. Surges can happen when power is restored. While you may be using a UPS (uninterruptable power supply) or surge protector the surest way to protect your system is to unplug it. Unplugging from the wall will help insure the devices will be fully protected.
Unplug any network cable and phone line going to your computer, as well as your printer (networked printers only). Lightning can send voltage through these lines, possibly damaging your network cards. Although, there are usually grounding protection in it is still a good protective measure to take.
What to do when you the storm has passed:
Remove any covering you placed over your computer.
Plug in the power cords to all devices.
Turn on the equipment starting with the peripheral devices first.
Turn on your computer and monitor.
Subscribe to our newsletter
Tags
Conferences

(26)
Holiday Card

(12)
NetInfoNow

(1)
New Features

(36)
Quadra

(96)
Software Releases

(68)
Tech Insight

(13)
Tutorials

(15)
Archives